Road To Wimbledon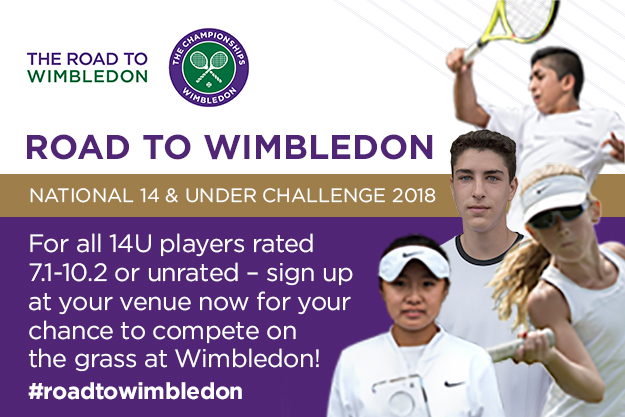 What is Road To Wimbledon?
Road To Wimbledon is the biggest junior tournament in British tennis and gives all 14U players the opportunity to progress through to compete on the world famous grass courts at Wimbledon.
The first stage of the competition takes place at the club venue with a fun, sociable competition for players rated 7.1-10.2 or un-rated.
The winners of these events will then progress to their County Finals. County Final winners are then invited to compete in the National Finals at Wimbledon in August.