Competition
Northumberland Ladies County Cup Success
Wed, 28 Jul 2021 00:00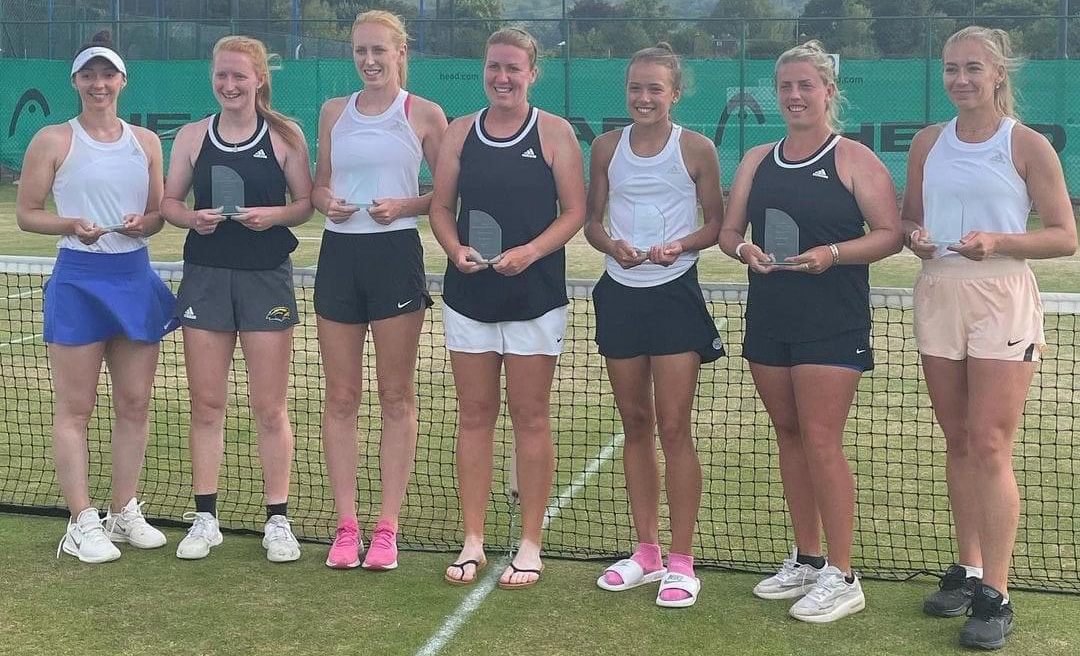 For the first time in 88 years, Northumberland Ladies win promotion to top division.
The Northumberland Ladies County Team travelled to the East Gloucestershire Club in Cheltenham to compete in the LTA's 125th County Week during the week 19th – 23rd July.
As County Week had been cancelled in 2020 due to Covid-19, all the players were looking forward to the unique experience which County Week provides.
The team was competing in Group 2 against Warwickshire, Lancashire, Essex, Kent and Nottinghamshire. The team members were Amy Hoburn (Team Manager), Deborah Armstrong (Team Captain), Steph Booth, Jess Hart, Lauren Jones, Alex Walker and Emma Wilson.
The Northumberland team had an exceptional week, winning all five of their matches to gain promotion to Group 1.
The results were:
Northumberland 6 – Warwickshire 3
Northumberland 8 – Lancashire 1
Northumberland 7 – Essex 2
Northumberland 6 – Kent 3
Northumberland 6 – Nottinghamshire 3
It is 88 years since Northumberland Ladies last competed in the top division. This is a fantastic achievement by the whole team, who will travel to Eastbourne in July 2022 to play on the famous grass courts against Kent (who were also promoted from Group 2), Hampshire and Isle of Wight, Hertfordshire, Surrey and Yorkshire.