OCTOBER CLUB NEWS
Thu, 01 Oct 2020 00:00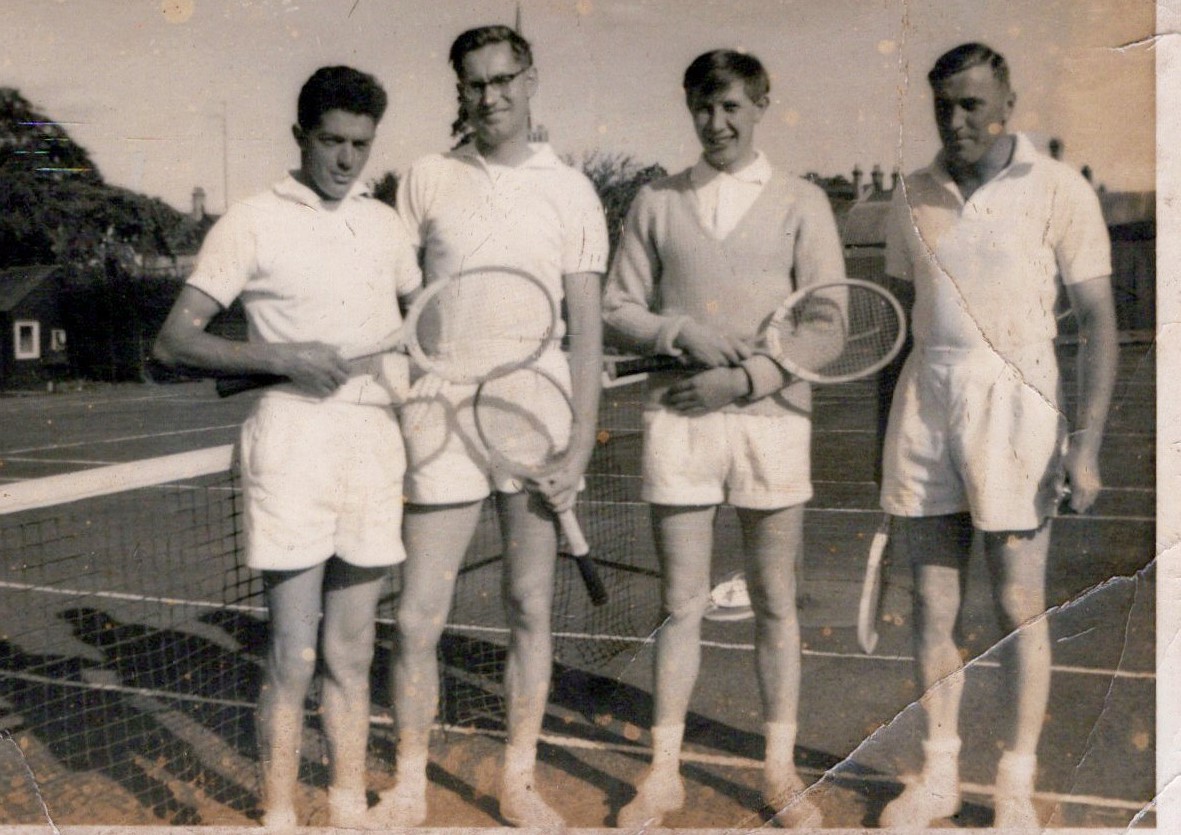 New constitution
All organisations need a constitution. The Club has its Rules and they are no longer fit for purpose. A commitment was given at the AGM to undertake a full review, and a draft constitution is now available on the website:
https://clubspark.lta.org.uk/StowmarketLawnTennisClub/Governance/Consultation
You can also navigate to it on the website > Governance > Consultation
It is based on the LTA template for Clubs, takes the best parts of the existing Rules, and has been benchmarked against other local sports clubs. Importantly, they now include a requirement for officers on the Committee to be elected annually. In recent years the Rules have been amended to include topics that do not need to be in a constitution but will still be retained by the Club as a policy. The sections on clothing to be worn on court and smoking are good examples.
All members are invited, as part of this consultation, to give their views on the draft. It can be compared with the existing Rules, which can also be found on the website under Governance. Comments on the new draft constitution need to be received by 8th November 2020. This will allow sufficient time for the Committee to prepare a final document that is legally competent, ready for presentation to the next AGM. If you have any questions about the process, please get in touch.
Court cleaning and moss killing
Each court will be cleaned and moss killer will be applied next week, starting on 5 October 2020. The affected courts are blocked out for maintenance on the bookings sheet. If you play on the court that has been cleaned that day, please be especially careful to clean your hands after touching balls. This only applies on the day the treatment has been applied.
Dome going up
Our Covid-19 risk assessment shows that we still can be a Covid secure venue if the air dome goes up. If the regulations change over the next five months preventing its' use, we will still have the option of bringing it down sooner than the end of March. The recent members survey showed that 93% of members expect they will play in the dome. This should ensure that there will be sufficient outdoor courts space for those whose personal risk assessments mean they do not want to play in the dome.
As long as there are no high winds on the day, Covair will attend to install the air dome on Monday 12th October 2020. We will need members to help from 9 o'clock. No knowledge or skills are required, and you do not need to be especially strong or fit. Social distancing will be observed.
If you have done it before, please confirm you can help this time. If you have not been involved in putting up the dome before and you are free for any time period on 12th, please volunteer. When responding, please confirm the hours you can do. The reason for this is, if we do not have enough help, the dome will not be able to go up as scheduled. With sufficient helpers, the task should be complete by 4 o'clock.
We would usually provide refreshments and some treats for the helpers but, Covid 19 restrictions prevent that. Please come with your own beverages, food and suitable clothing. You will need boots/other sensible footwear, gloves and a jacket in case it rains. Thanks to Peter Frogley and Kevin Vincent for doing the pre-dome installation checks.
Winter box ladder
A small number of members have still not indicated whether they intend entering the winter box ladder. This friendly competition is for beginners and for seasoned players. Enter the singles or the doubles, or both. You are only committing to 2 matches in each four week period over the winter. You will be able to play in the dome or outdoors at times to suit you and your opponents. If you want to play doubles and don't have a partner, we will match you to someone we think will suit your level and playing style. It is a good way of expanding your circle of players, something the recent member survey confirmed is still a goal for many people.
Members' survey
We had a good response rate to the members survey (38%), and there is still time to give us your views. So far, members are generally satisfied with the amount of communication and support they have had to return to tennis after lockdown, and in relation to Covid. 97% of members gave a score of 8-10/10 in respect of how safe they feel from Covid 19 when at the Club. 78% gave a score of 810/10 in respect of how true to its values of Respect, Inclusion, Excellence and Enjoyment the Club is currently. When we are sure that everyone who wants to has had their say, the full results will be published on the website.
Sharing the workload
Current vacancies on the Committee are for a Welfare Officer, Vice Chair and Communications Officer. Regrettably, Chantelle Lillie has stepped down from the role of communications officer to focus on her new career. We are grateful for the good work she has done in this role. If you would be interested in joining a happy team of volunteers working together to give members the best possible tennis experience, please get in touch. In addition, the Committee is very keen to identify one or two members who would be willing to take an oversight role in relation to site management, having been unable to identify an existing committee member able to take this on. If you would like to discuss these responsibilities, please get in touch.
Floodlights
Please make sure that, if you are the last to leave the site and the floodlights are on, please turn them off. The switches are in the kitchen of the clubhouse. If you don't have a key to the clubhouse and need one, please let us know. If you have any difficulties with this or any other aspect of security, an emergency phone number can be found on the laminated noticed by the main gates.
Balls
We recycle dead tennis balls so please contact Margaret Brown if you have any that you would like to give back. Alternatively, they can be left in a bag under the canopy but outside the clubhouse.
Winter League and Men's Floodlit League
Matches start this weekend. Good luck to all our teams.