Welcome to
Grundisburgh Tennis Club
Introduction
Grundisburgh Tennis Club has 3 all-weather hard courts situated on the Grundisburgh playing field, behind the leylandii hedge. We are situated about a 5 to 10 minute walk from the centre of Grundisburgh.
LATEST UPDATES
2019 membership now available
2019 Wimbledon ballot to take place on Sunday 5th May @ 12:00 at the courts.
New club play session on Sundays from 10:30 -12:00.
Club Play Sessions
NEW: Sunday @ 10:30 - 12:00 - New session added. This is an informal session so please get in touch info@grundisburghtennis.co.uk if you would like to play to check other players are available.
Wednesday @ 17:30 - 19:30 - British Summer Time only. Please just come along (most weeks there are four-six players and usually at least two). Any questions or if you want to check who is able to play please contact info@grundisburghtennis.co.uk.
Membership
STANDARD MEMBERSHIP
Welcome to the start of the 2019 season. Details of membership rates are provided below. Annual membership starts on 1st April. If you're interested in joining please contact Sue Haddock on 01473 738872 or email: sue.haddock@grundisburghtennis.co.uk.
If you are a member and don't have a court key but would like one please let Sue haddock know as they are available for a £10 deposit.
Annual membership
Fees
Adult
£70
Family (2 Adults + 3 Children.
Additional children at half junior rate)
£140
Junior
£25
Couple
£105
Senior
£60
Wimbledon ticket ballot
Each year the club is allocated tickets for its Wimbledon ticket ballot. The more people who opt-in on time, the more tickets get allocated to the club. To be eligible for the ballot, you must:
Must be a fully paid up member of Grundisburgh Tennis Club by the date the club holds the ballot.
Be registered as a Lawn Tennis Association British Tennis Member. LITE membership is free of chrarge. Please provide your BTM number to Sue Haddock as part of your membership application.
Be 'opted' into the Wimbledon ballot on the LTA website by 22nd February 2019.
Provided your British Tennis Club (BTM) number to Sue Haddock
See News for more information
Important documents
Credits for additional images used on this site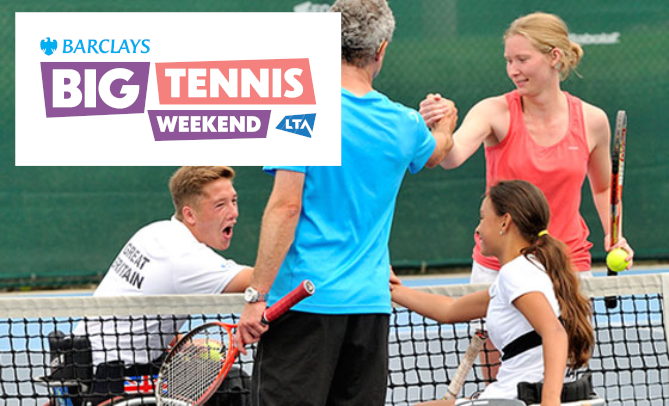 We're hosting a Nature Valley Big Tennis Weekends event!
Try tennis for free this summer at a Nature Valley Big Tennis Weekends event! Rackets and balls will be provided, so whether you've never picked up a racket before or you're a seasoned regular – there is fun to be had.
How to find us
Grundisburgh Playing Fields Ipswich Road GRUNDISBURGH Suffolk IP13 6TJ
Grundisburgh Tennis Club
Grundisburgh Playing Fields
Ipswich Road
GRUNDISBURGH
Suffolk
IP13 6TJ

Get directions