Adult Coaching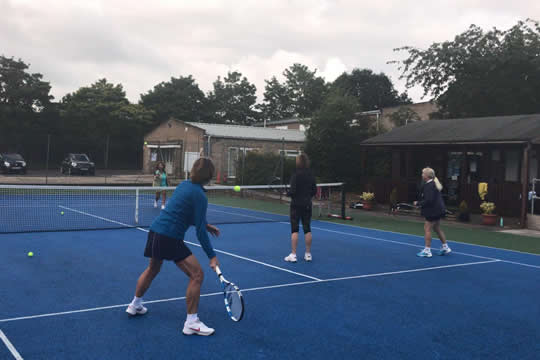 Please find below the scheduled adult coaching for Yeovil Tennis Club.
Adult Beginners/Intermediate
Day: Tuesday
Time: 6.45 to 7.30pm
Team Training
Day: Monday
Time: 7.00 to 8.00pm
Cardio Tennis
Day: Thursday
Time: 9.15 to 10am
Private lessons
All of our coaches offer private tennis lessons and this is a great way to focus on your game and work on your technique.
Small groups
Lots of players choose to form their own small groups with friends, this cuts down on the costs of private lessons and you can arrange a time that suits you and share the costs.
Call Luke on 07437 404242 to discuss your coaching requirements further.