Competition
Road to Wimbledon
Sat, 15 May 2021 00:00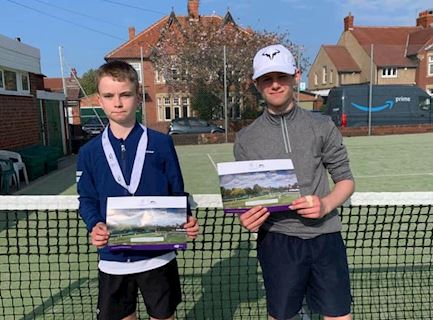 In May the club hosted the Road to Wimbledon event at Beverley Park Lawn Tennis Club.
12 players, aged 11-14 years old, competed for the boys singles crown.
It was great to see players from different clubs attend the event and there was some excellent tennis and sportsmanship on show!
Congratulations to Stephen who was this year's champion and well done to Daniel who was the runner up.
Stephen will now move into the next road which is the county finals.... good luck.
A big thank you to Christine for organising a very successful event!