Open Court Programme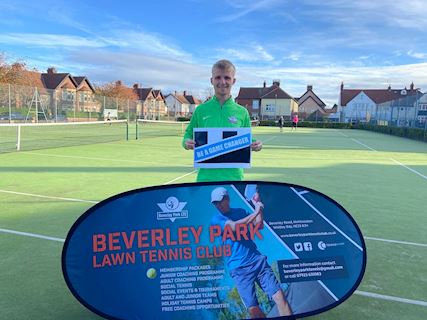 Beverley Park Lawn Tennis Club provides a disability and well-being programme to support the LTA initative Open Court programme.
The LTA's Open Court programme is a national programme promoting and delivering opportunities for disabled people to play tennis through a customer focused approach. The main opportunities available are through disability specific sessions such as wheelchair tennis, visually impaired tennis, learning disability tennis, deaf tennis and open mixed disability sessions.
The LTA also expands their offer into other long term health conditions such as mental health and dementia. Beverley Park LTC is delighted to be a part of the Newcastle United Foundation campaign Be a Game Changer.
Be a Game Changer was launched to encourage people to talk openly about mental health and to provide top tips on how to improve their physical and mental well-being.
The club is also part of the Safe Places scheme in North Tyneside. The scheme is for people who may be vulnerable as a result of their physical or mental health or because they have a learning disability.
The club delivers several Open Court sessions with schools and local organisations.
To book a session or for more information about our programme and what sessions we deliver email Beverley Park LTC.