Social
Tennis-a-thon Challenge
Sat, 17 Jul 2021 00:00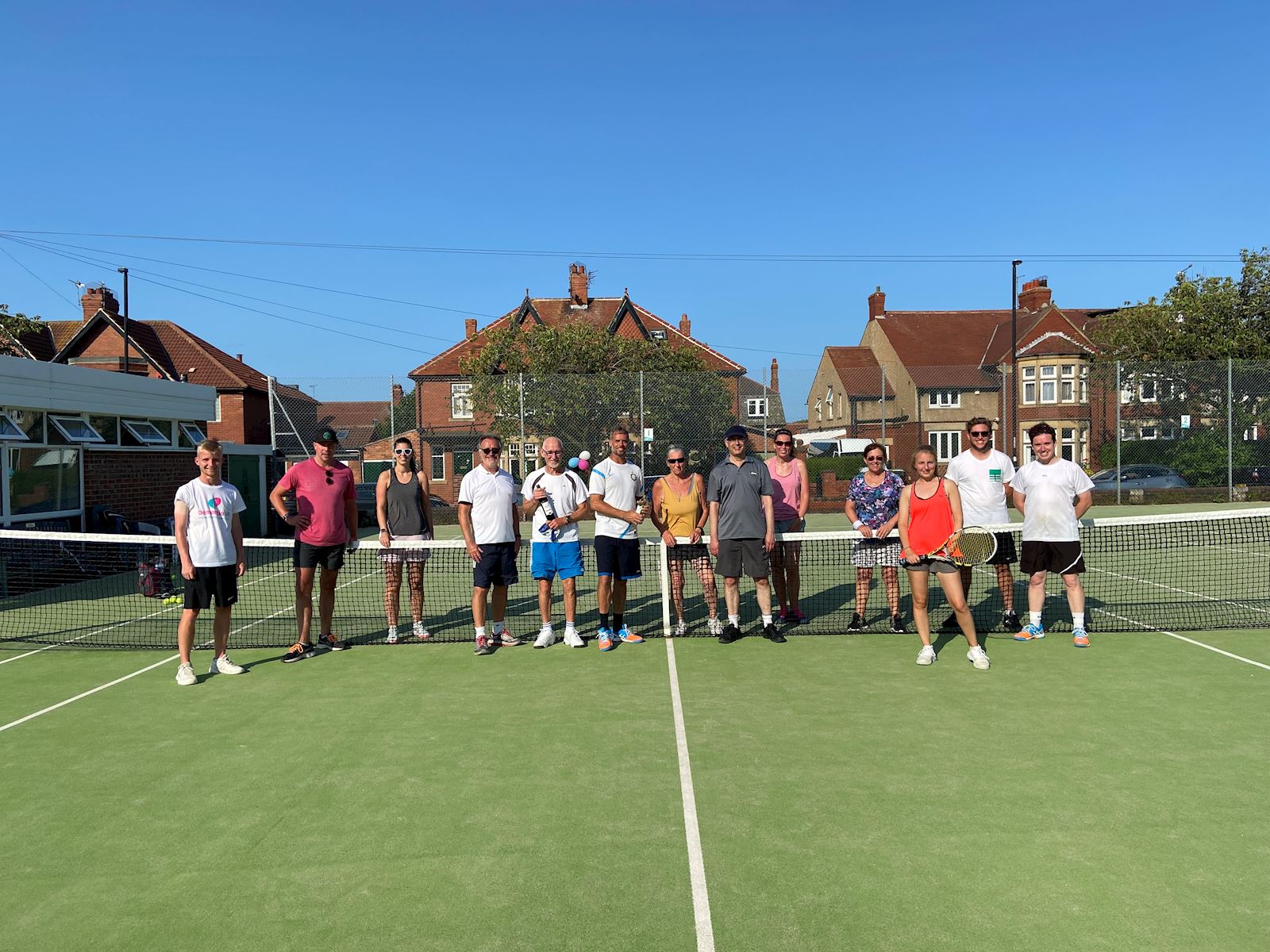 The club delivered their first ever tennis-a-thon challenge to raise money for Dementia UK on Saturday 17th July.
The day consisted of 12 hours of tennis which included fun tournaments in our junior and adult coaching programmes, two adult social tournaments and the Slinger and Speed Gun challenges to finish!
We are delighted to announce we have currently raised a massive £1383!!
Thank you to everyone who has donated it is much appreciated.
A massive well done to Sarah, Sean and Michael who manage to stay on court for the full 12 hours and thank you for organising the event.
Congratulations to Sean & Angela and Paul & Trevor who were the winners of our two social tournaments.
A great effort from Geraldine & Scraftons and David & David who were the runners up and all players received a prize.
If you haven't donated and still want to, don't worry there is still time and you can donate by clicking here.
#tennisathonchallenge