End of season Championships
Tue, 07 Sep 2021 00:00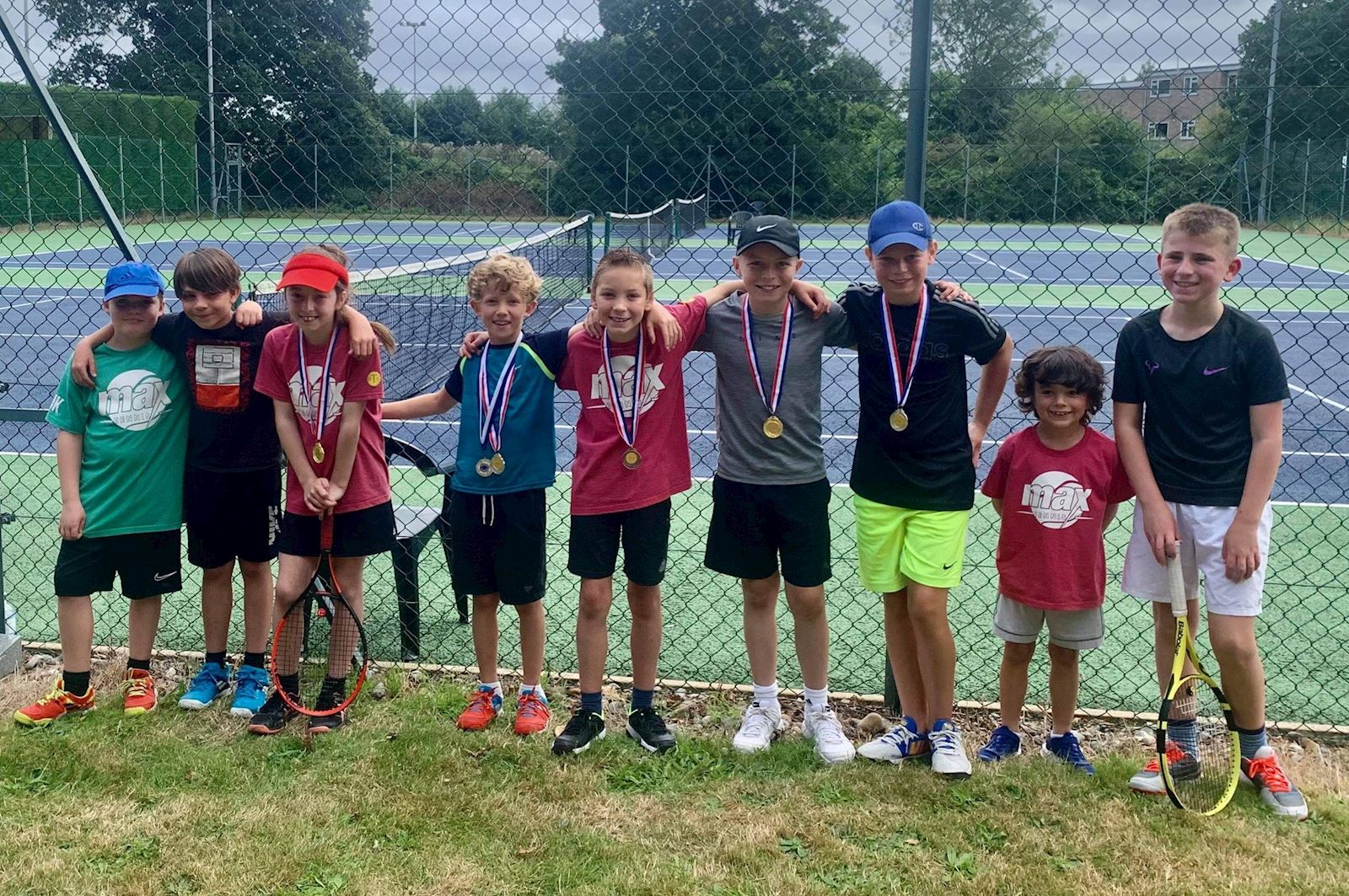 The end of season Championships took place on the 29th of August.

Junior results:
10&u - Full Ball
🥇Lucy Mansell
🥈Austin Long
🥉George Lane
It was a fantastic event, with each player gaining valuable match experience and becoming more and more comfortable on the match court with every match.
12&u Full Ball
🥇James Burroughs
🥈Gilly Woolnough
🥉Noah Davis
In this event there were some really close matches with some great tennis on display. Each player had to make tactical decisions in order to win their matches.
BTC Monty Memorial Plate - Most improved player - Lilly Attree
MAX Tennis Most Improved player 2021 - Austin Long
Both of these players thoroughly deserve these awards, having applied themselves in every single training session and working hard, earning all of the improvement they have made!
Well done to all of the competitors in these events!! Let's keep building for the next one 🏆
The seniors played a mixed doubles event for the Ken Cracknell Cup.
Although only four pairs entered it was a very close-fought affair. For the ladies, Kate Murray and Lisa Bligh both finished on 12 games, and also drew the match between them. So a tie-break had to be played and Kate won it 7 - 3.
The men's competition was equally close, with Matt Thompson and new member Brent Pearson finishing level on 14 games. But Matt had won the encounter between them so came first.
Kate and Matt will share the trophy for 6 months each.