Club
Tennis Leicestershire Awards 2019!
Mon, 11 Mar 2019 00:00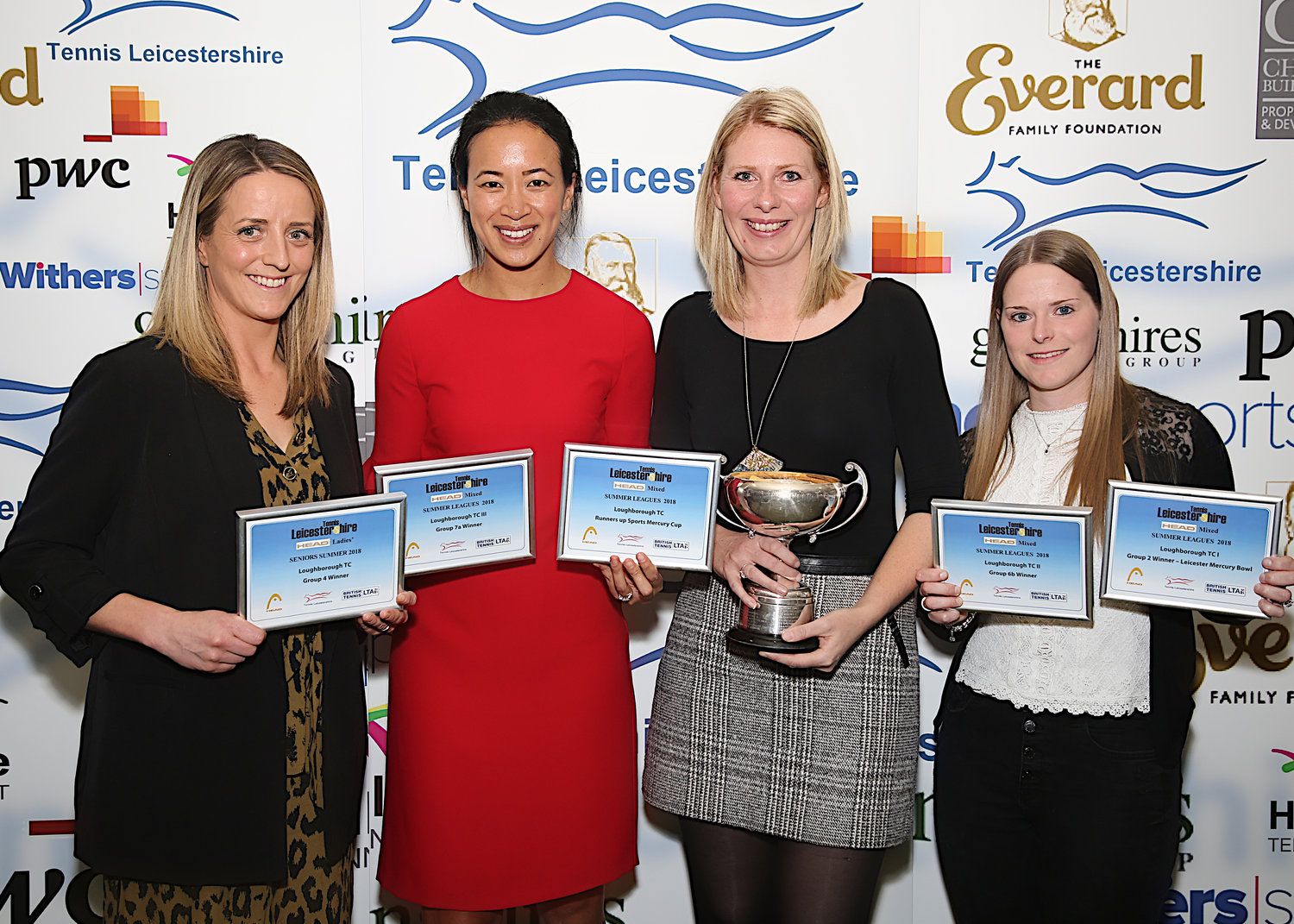 The awards were presented by former tennis professional Anne Keothavong, who is now a broadcaster and the Captain of the British Women's Fed Cup team.
The club picked up a total of seven awards recognising success in the County Leagues in 2018. A mixed team was also runners up in the Sports Mercury Cup. Pictured receiving these awards from Anne Keothavong are, left to right, Claire Wynne, Lucy Croucher, Tory Kettle.
The club's Ladies First Team also shared the team of the year award, with the Carisbrooke Men's First Team, recognising the Ladies success in winning the National Team Tennis Midlands area group and qualifying for the finals of the event. The finals weekend was held at the famous West Hants Club in Bournemouth, where the Ladies team finished fifth overall nationally.
Recognition of the club's achievements in disability tennis saw the club collect the Disability Award, collected by Club Secretary John Bryson.
Afterwards John Bryson said, on behalf of the club "We are all proud of our club's successes both in leagues and other areas. In particular, the Ladies were outstanding in reaching the National Team Finals. The view of the club is that everyone should have access to tennis, and this Disability Award from Tennis Leicestershire is recognition of the work at the club, under the guidance of Coach Martyn Whait".