Welcome to
Syston Northfields Tennis Club
Syston Northfield Tennis Club
Syston Tennis Club has been serving the local area since the roaring twenties. Yet now is probably as good a time as there has ever been for taking up the sport. Thanks to the successes of Andy Murray and the Davis Cup Team, tennis is enjoying a much-deserved spot in the limelight that has brought greater media coverage and renewed investment. The club's open day on April 31st offers an opportunity to sample what the club has for you, and there is plenty.
As a stalwart of the Leicestershire County Doubles Leagues the club has teams ranging from the upper to lower echelons of the men's, women's and mixed disciplines as well as National Club League entries. If competition isn't for you there is an extensive programme of coaching to help you improve. Whether you be old or young, a complete novice or just a little rusty, our highly qualified full-time coach can help breathe life into your game. The courts are open to members all year round and with regular ladies' mornings and adult and junior club nights to help you meet the members you will soon feel part of the club. Exclusive offers will be available on the day to those seeking membership as well as our coaches and team captains to give you further information about classes, holiday camps and the club. Visit www.systontennis.com and attend the open day to see what you are missing.
For more information or to sign up please contact Edd Whetton - 07800 599057 - edd@systontennis.com
Terms and conditions apply and can be viewed here- https://clubspark.lta.org.uk/SystonNorthfieldsTennisClub/Terms/Terms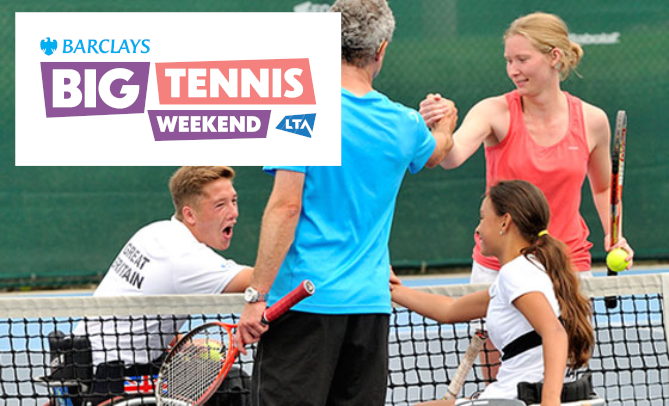 We're hosting a Nature Valley Big Tennis Weekends event!
Try tennis for free this summer at a Nature Valley Big Tennis Weekends event! Rackets and balls will be provided, so whether you've never picked up a racket before or you're a seasoned regular – there is fun to be had.
How to find us
Northfields Melton Road SYSTON Leicestershire LE7 1HW