Social
Charity Fundraising
Mon, 18 Mar 2019 00:00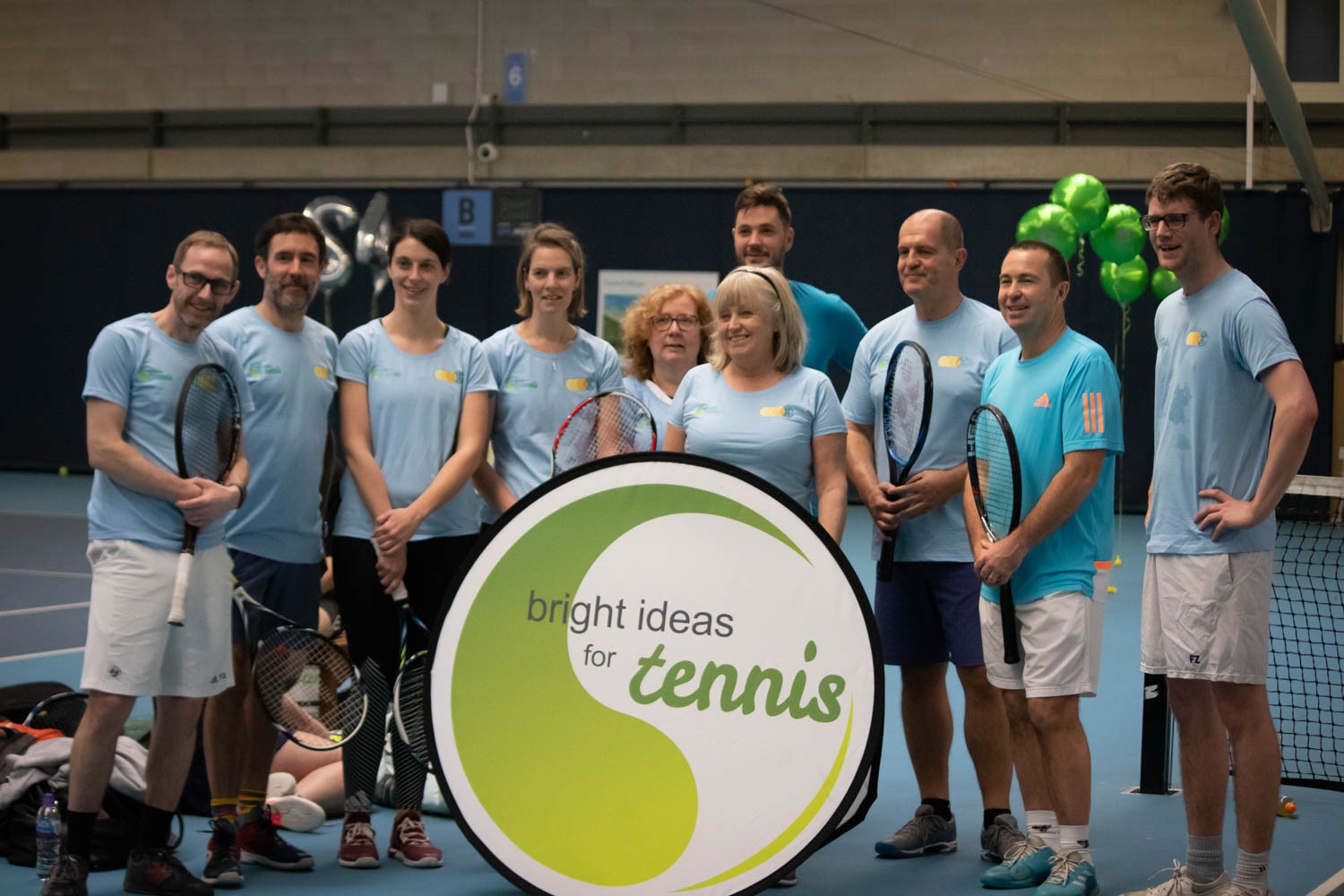 On Saturday 23rd February, 8 members of the club took part in a 24-hour tennis marathon organised by Bright Ideas for Tennis. So far they've raised over £4000. It was an amazing experience with tennis professionals Marcus Willis and Lucie Ahl slogging it out for the full 24 hours. There were 12 Davis Cup / Fed Cup players supporting the fundraising event and a great time was had by all. "It was an amazing experience to play with professional tennis players and help to raise funds for the club," said Lesley Paris, Chairman of the Club. "Serving an ace against an exhausted Lucie Ahl was the highlight of the day for me," commented Ashley Raine, another member of the club.
It's an exciting year for the tennis club, as we work towards the building of a new club house which we hope will be undertaken towards the end of the year and the club is busy raising funds to equip it.
The funds are also being raised to support the disabled tennis activities that take place at the club and which are greatly enjoyed by all the participants. A new club house will go a long way to support these activities with up to date and modern facilities.
Another fundraising event will be held at the Club on Saturday 22nd June. Robyn Moore will be visiting the club in her bid to hit 200,000 tennis shots in 30 days. She needs to play for 8-10 hours per day for 30 consecutive days and one of the venues will be Market Harborough Lawn Tennis Club. She is raising awareness of mental health issues and she herself suffers from Post-Traumatic Stress Disorder. The club is looking forward to welcoming her.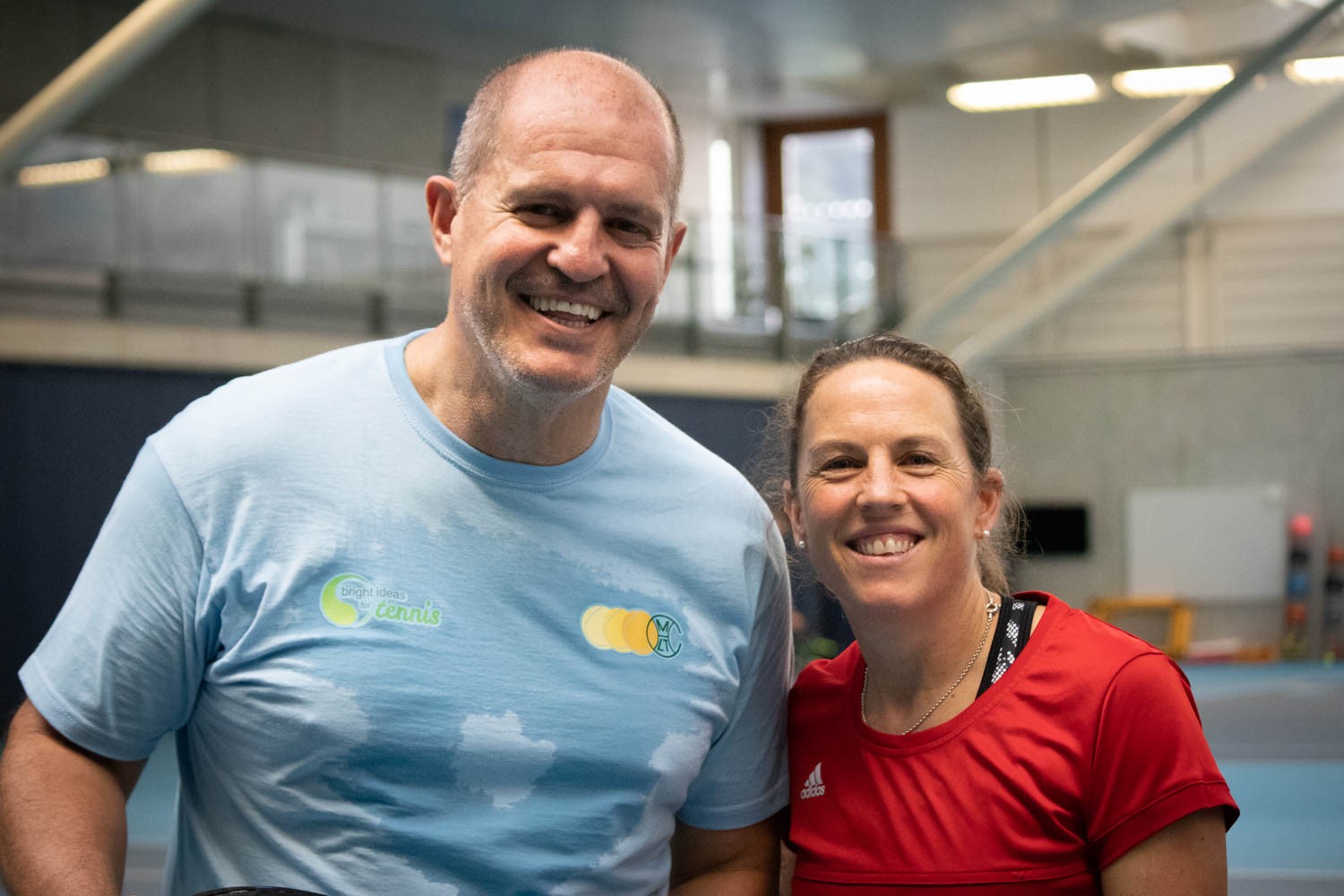 Roberto and Lucie Ahl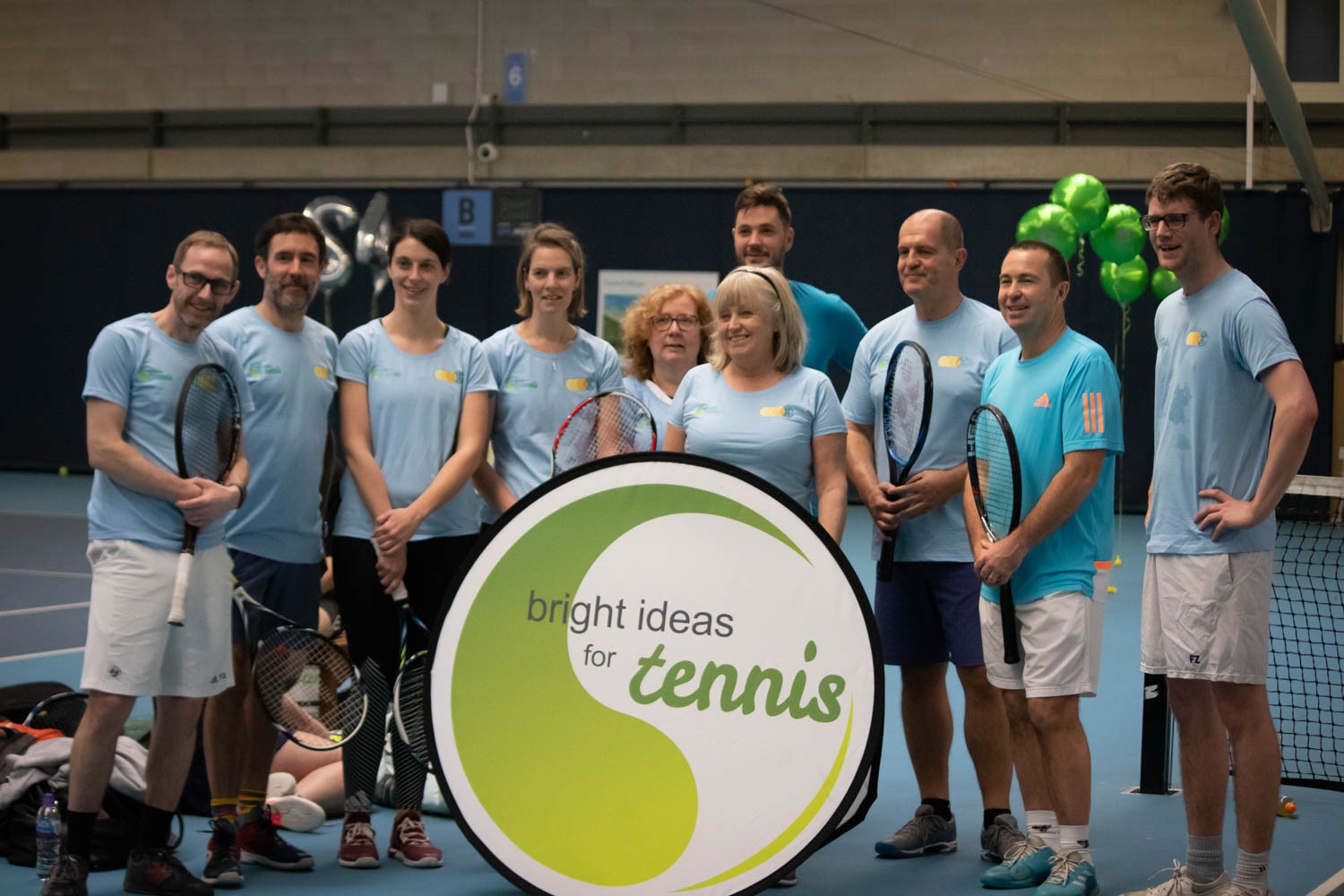 Market Harborough Lawn Tennis Club team with Danny Sapsford and Marcus Willis.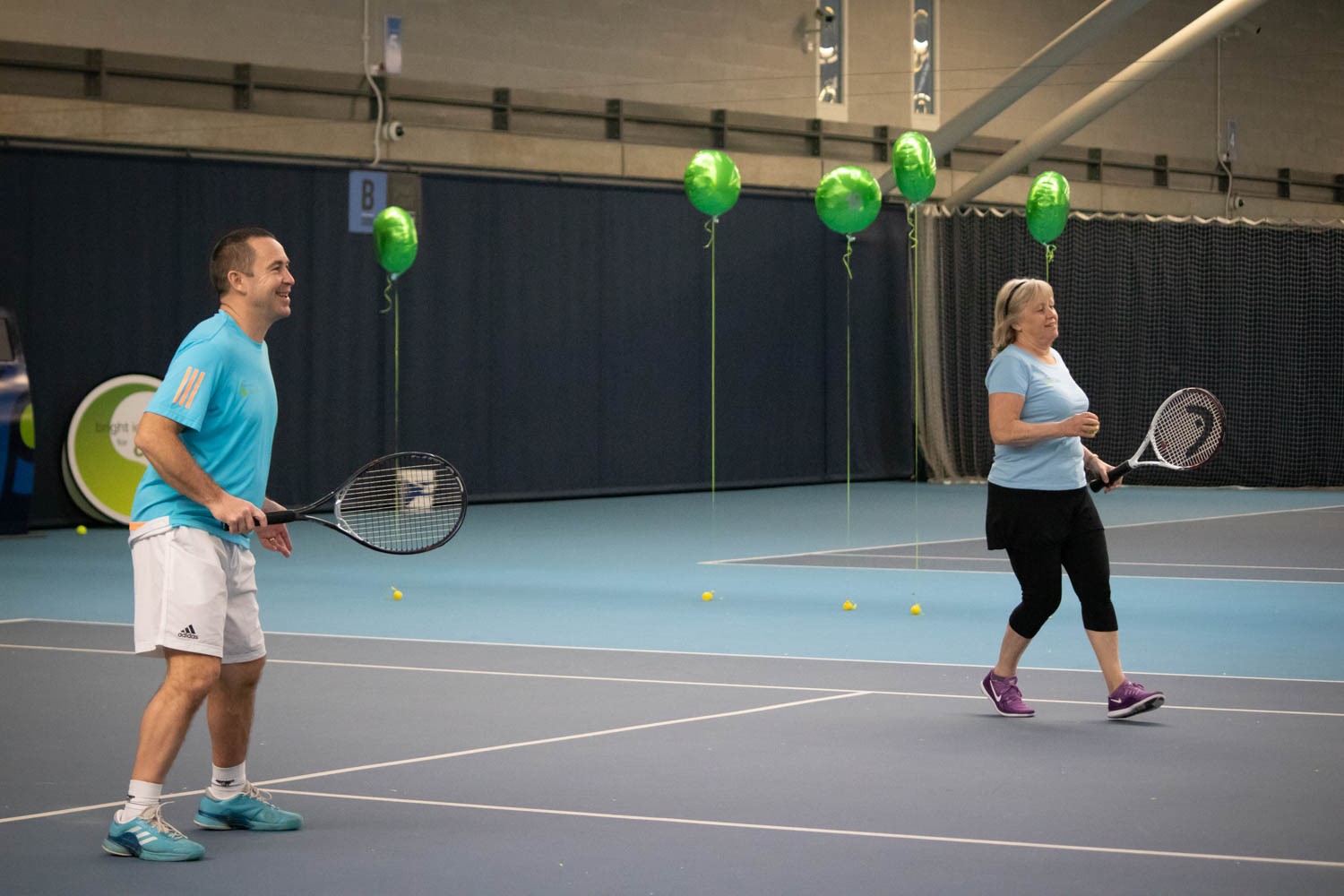 Club Chairman Lesley Paris in action on the court with Danny Sapsford.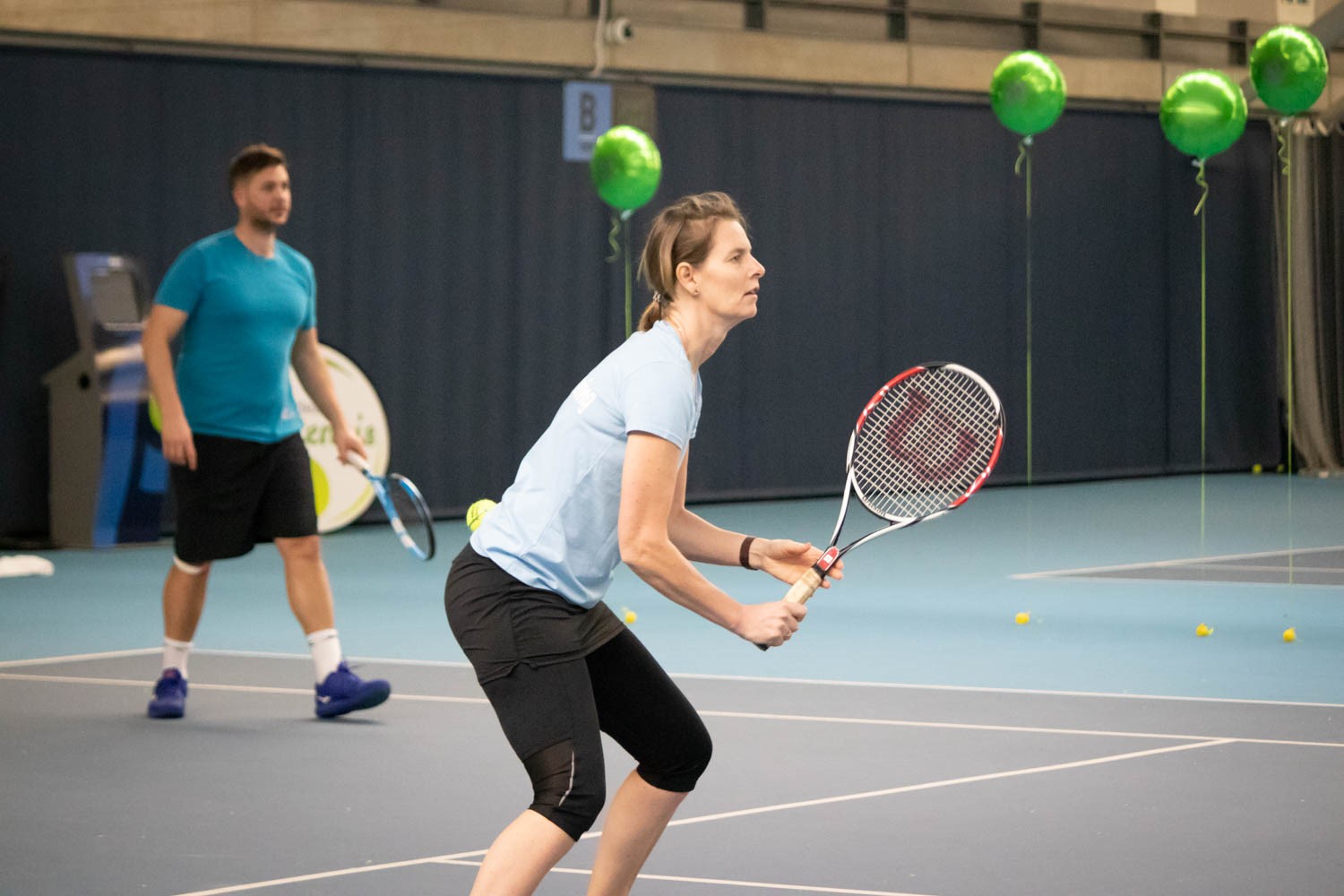 Membership Secretary Sarah Parr with Marcus Willis.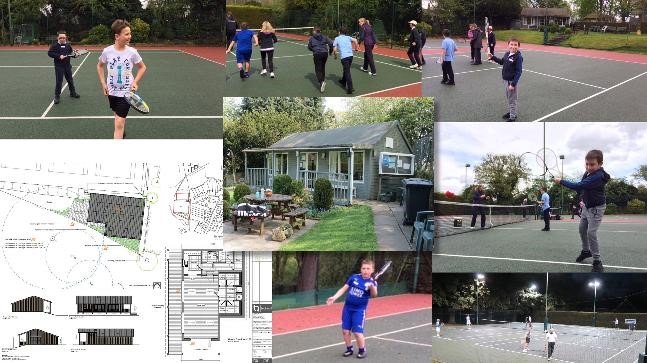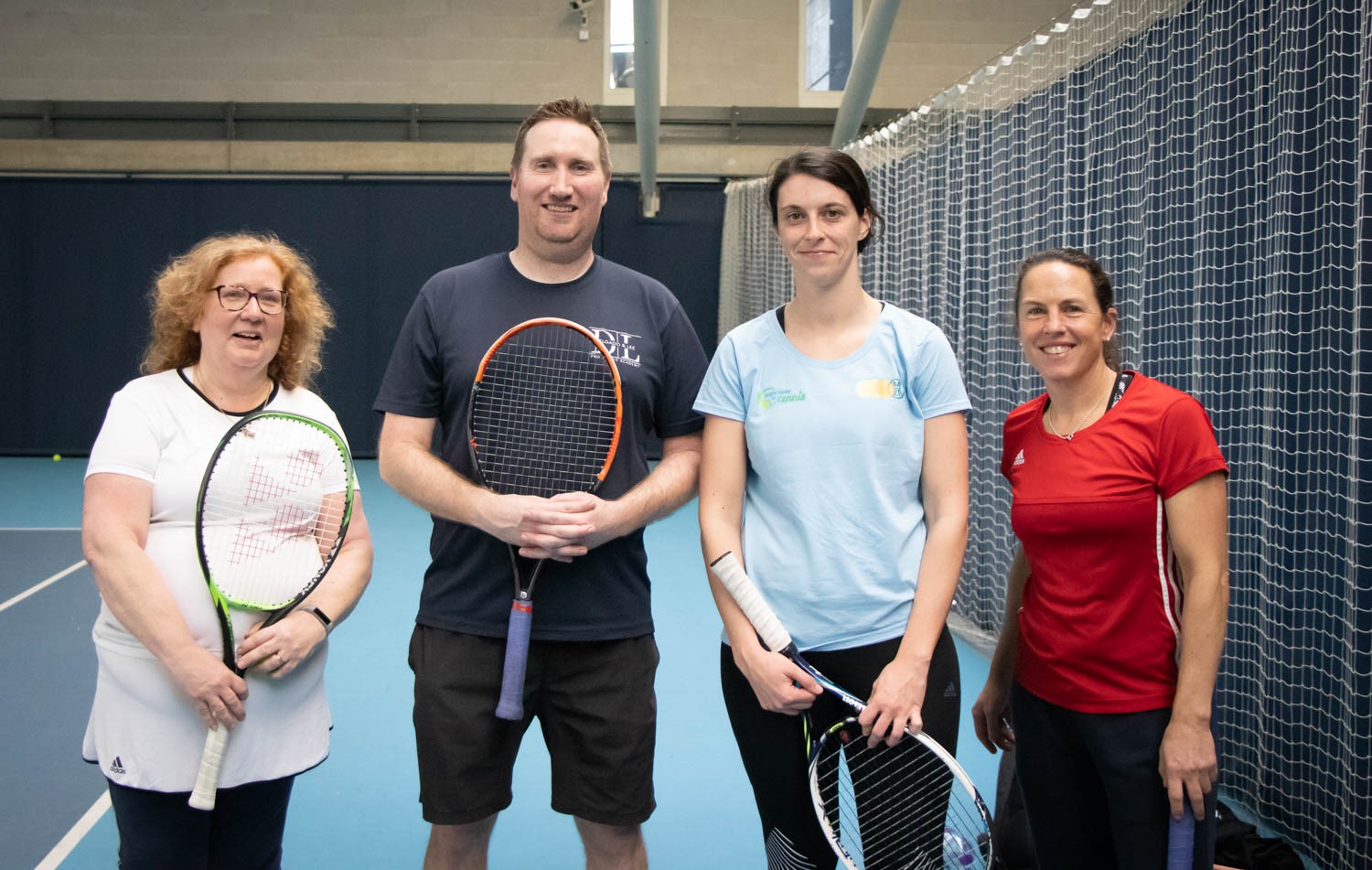 Ashley and Katie with their professional players.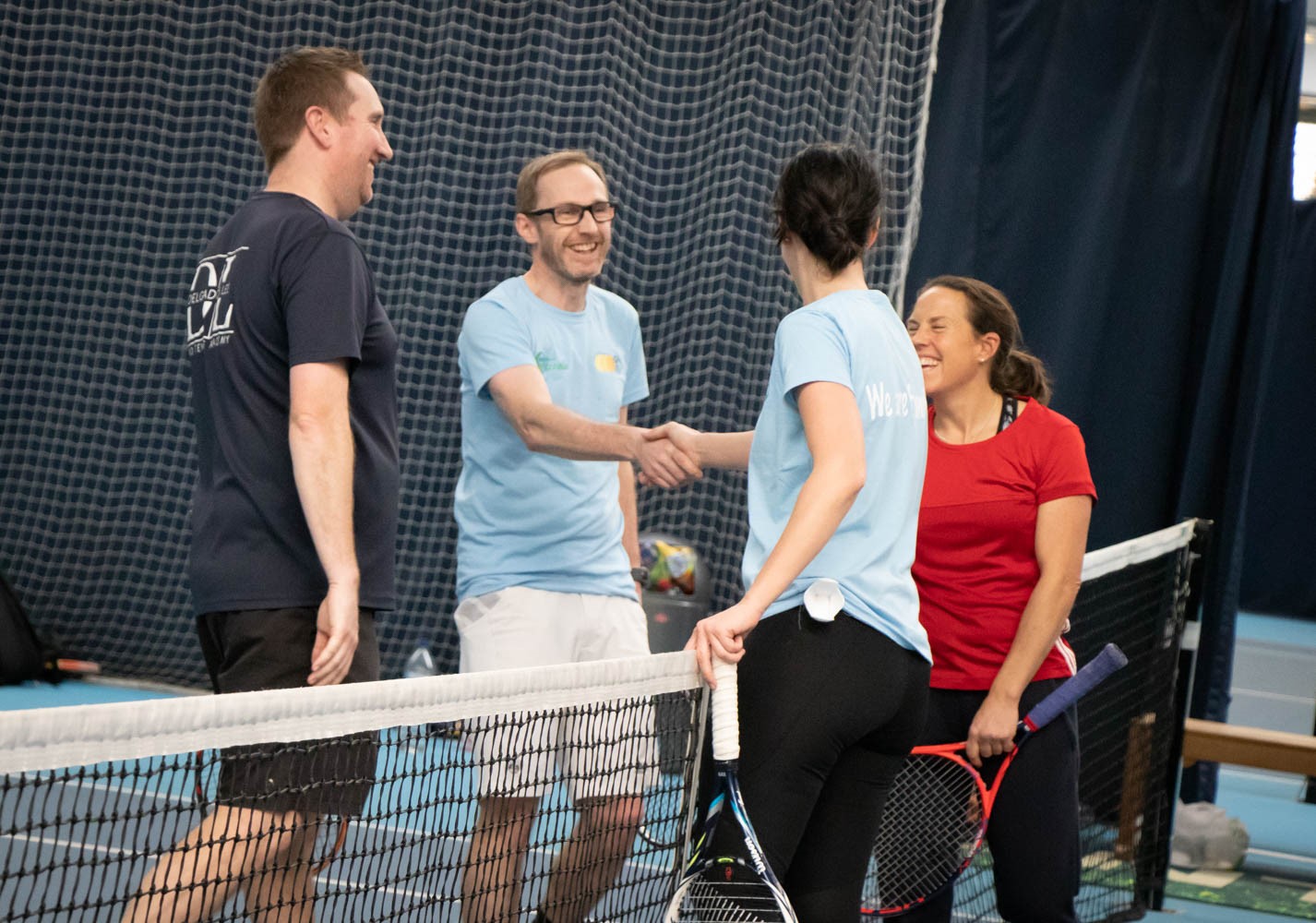 Jonathan and Katie celebrate their success.