StepUP! A new free youth coaching programme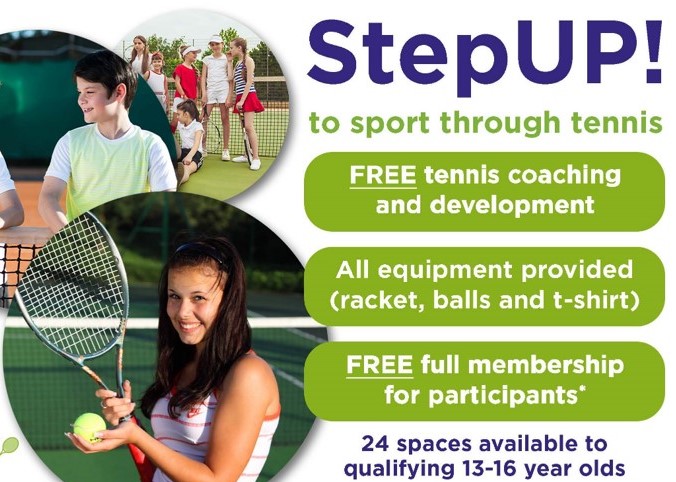 Overview
With the generous support of the Marlborough Board, the Town Council and Marlborough Tennis we are offering a free coaching programme for qualifying teenagers . St Johns School and the Marlborough Youth Centre are helping to promote this programme to those teenagers and in collaboration with the Sports Forum we are offering support to help teens get into sport.
The programme
Marlborough Tennis will provide a fully funded and free programme for qualifying teenagers aged 13-16 that runs as follows:
This will be a two phased programme of coaching
Initially there will be a 12 week coaching programme for 24 qualifying teenagers with all equipment
We will then conduct a short review and subject to the interest of the cohort, take 12 players onto another six week programme and offer them free full junior membership to the club for a year.
If more participants are interested, we will work to accommodate as many teenagers as possible. Subject to numbers applying, we may open this up more widely
Coaching will be by our LTA Level 4 coach Neil Watts or Elliott Kami. Elliott is a Level 3 coach and highly experienced at working in youth tennis.
Becky Watts who has coached performance county juniors and also visually impaired players will be joining the team shortly.
Interested? Please contact either Andrew Payne (07843 363611) or Hilda Moore and we will help get your tennis going! The sign up link is via our coaching website .