Club
March 29th - Outdoor tennis is to resume
Mon, 08 Mar 2021 00:00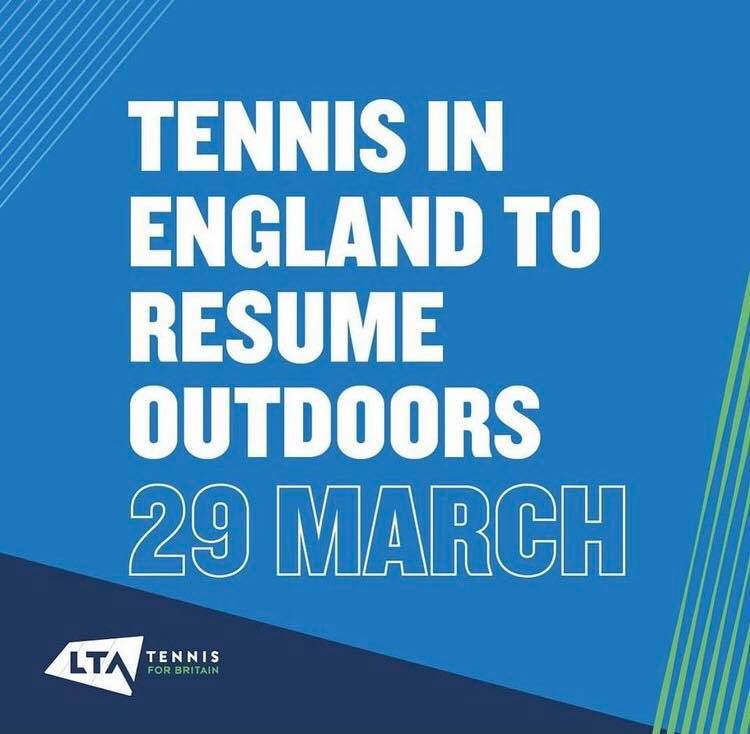 Outdoor tennis courts will be able to open from 29 March.
Recreational tennis will be able to resume, including singles and doubles social play, 1:1 coaching and formally organised activity for groups, including group coaching
Like to try a new sport? We've two 'pay and play' tennis courts so have a knockabout for just £5
Get fit, get ready and see you on court!