Club
January 2020 Newsletter
Sun, 09 Feb 2020 00:00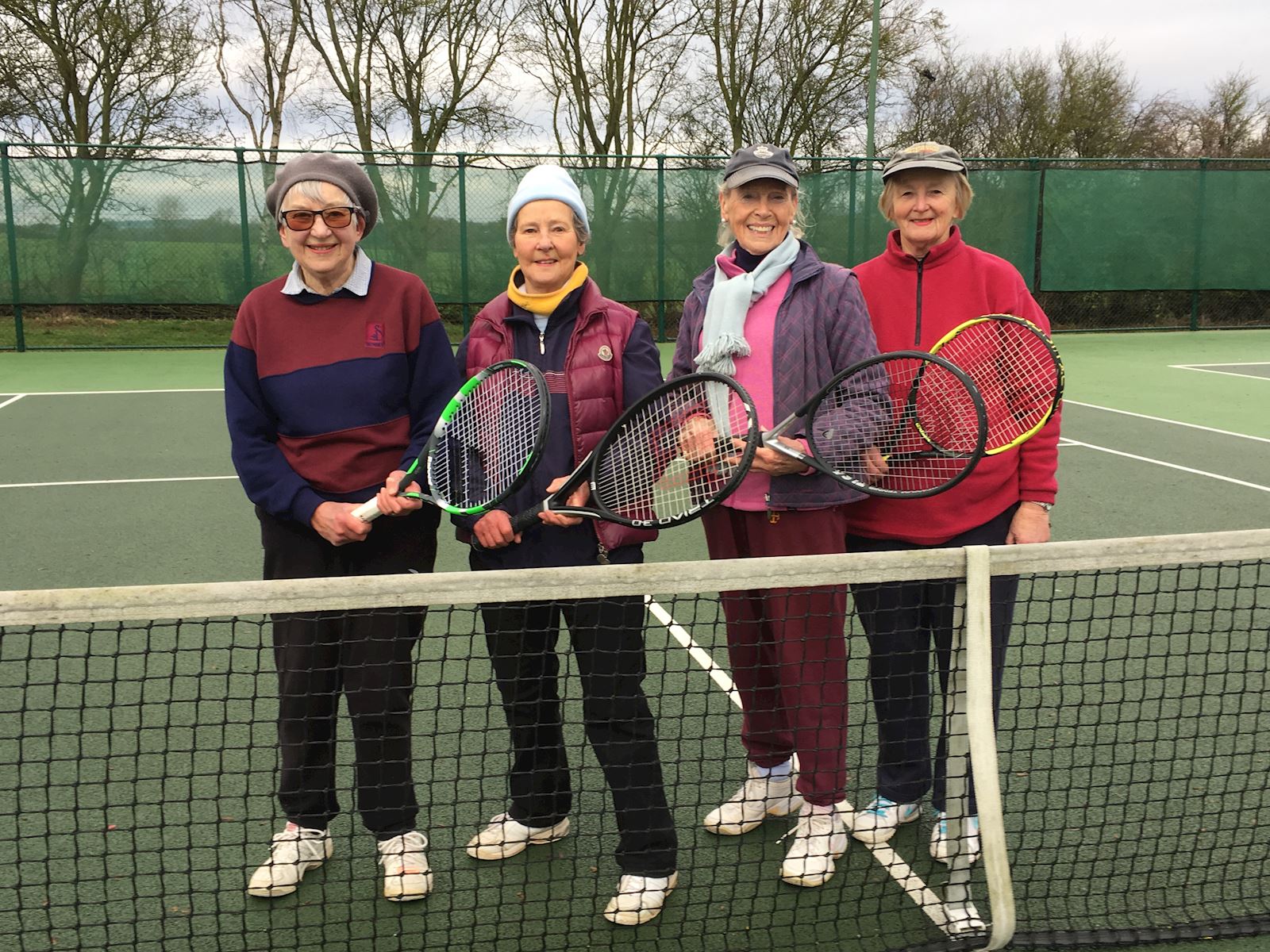 JANUARY 2020 NEWSLETTER
Dear all,
We had a fruitful AGM with much discussion. We were particularly proud of our overall league results as such a small club.
COACHING
Our coaching sessions are ongoing and we would like to sign up many more, so dust down that racquet and get out in the spring air. Our focus this year is on juniors in particular, so watch this space for news about coaching and junior events over the school holidays this year.
Thanks to the coaches for the coaching season and in advance for the new one underway.
Coaching sessions for the spring term:
Juniors 4:15-5:00 on Wednesday afternoon. Do sign up for this great session and don't forget that this coaching session is open to non members, so pass the message onto your friends with young children.
Juniors: 7:00-8:00 on Monday evening.
Adult: 9:30 – 11:00 on Monday morning.
CLUB NEWS
We will soon have two new notice boards with plenty of space for club news and booking sheets. We are also investing in a new ball machine for the spring, this will available for adults to use and there will be mandatory training on the use of the machine before it can be used by individuals.
We understand that there have been issues with the padlocks to both gates to the courts; the committee are in the process of resolving this problem.
As per the recent email to all members, it is all our responsibility to respect and care for our courts, so please take your rubbish with you and lock the courts on your way out.
EVENTS
Tournaments:
We shall be hosting more tournaments when the weather improves.
We hosted a mulled wine evening in December and will be doing more towards the
Summer – watch this space!
MEMBERSHIP RENEWAL
It is that time of year again when membership renewal time is about to come round again. It was agreed at the AGM that the membership fees will remain the same this year:
Adult £95.00 (£85.00 if paid before 31st March)
Family £160.00 (£150.00 if paid before 31st March)
Country £45.00
Junior 12-18 £30
Junior U11 £25.00
All members will receive the reminder email regarding renewal later in February in preparation for payment in March to receive the discounted rate. Payment will be as per usual; Cash, Cheque, BACS or GoCardless on line. We would really like to encourage members to pay through GoCardless as it makes the administration that much easier.
FINAL WORDS
Please remember to opt into the Wimbledon ballot, as the deadline is coming up.
We look forward to seeing you on court as Spring gets underway.

Mandy Gillam