Club
New website update - ClubSpark, Booker app, content freeze
Sun, 10 May 2020 00:00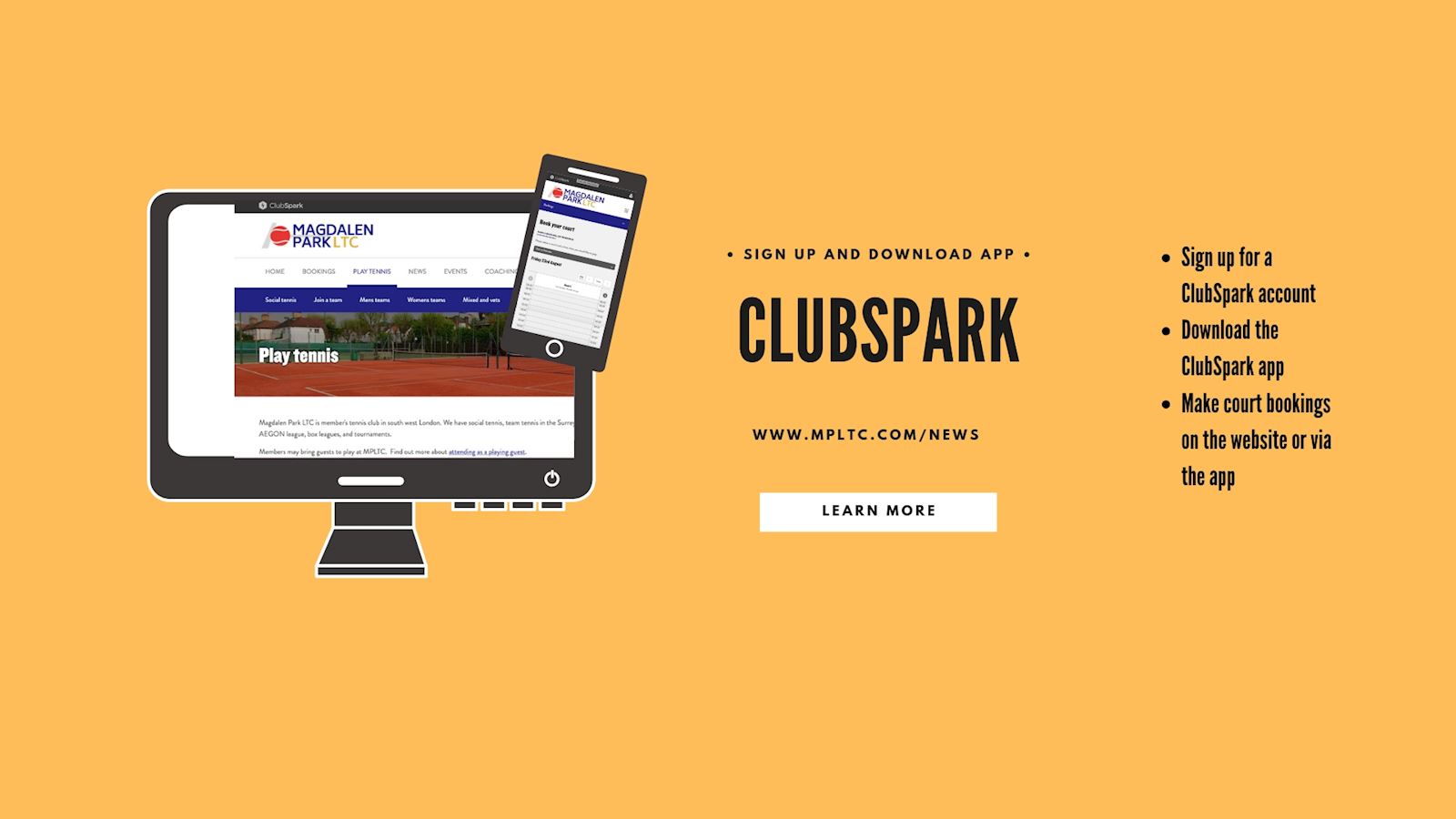 You hopefully will have seen communications from the committee about the launch of our new website on Monday 2 September.
We'd like to provide you more information about signing up for ClubSpark, downloading a bookings app, and a court bookings migration and freeze in preparation for launch.
Create a ClubSpark account
In order to book courts on the new website, you need to create a ClubSpark account. You will have sent an email directly from ClubSpark.
You may only create an account via the validation email sent from ClubSpark.
Download the ClubSpark Booker app
The LTA also have a ClubSpark Booker app for iPhones and android phones. It's free of charge.
Once you've downloaded the app and logged in, you'll be able to book courts on the app in addition to the website.
Bookings migration and freeze
We'll be migrating any court bookings (from the current site to ClubSpark) made between now and 5pm Saturday 31st August.
However, we ask that you do not make any bookings on the current website on Sunday 1 September. This is to avoid making bookings that may not be migrated.
Please ensure you make any court bookings for the following week by 5pm Saturday afternoon.
Other useful information
If you already have a ClubSpark account
If you already have a ClubSpark account, please attempt to log in to the new website with your existing account details. If you're unable to access the MPLTC ClubSpark site with those details, please either create a new account, or contact ClubSpark support for assistance via [email protected].
This is a dedicated support function for ClubSpark and will be able to assist you much quicker than previously.
Website address will not change
The website address will remain as https://www.mpltc.com. When the new website is sent live, you will automatically be redirected to the new ClubSpark site.
Page republished 12 May 2020