Social
Summer Garden party
Fri, 24 Jun 2022 00:00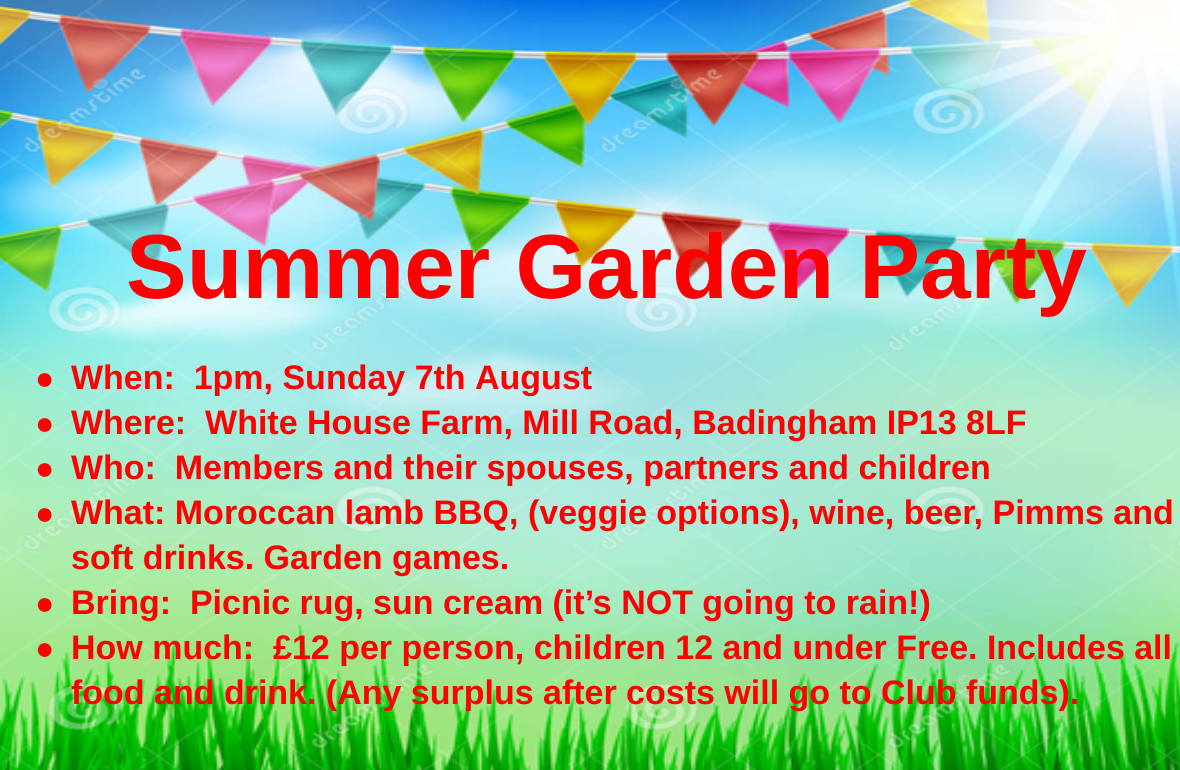 Tina and Chris are delighted to welcome you to the Tennis Club Garden Party at their house in Badingham on Sunday 7th August.
For those who are newer members to the club, they hosted this event in 2018 and 2019 which were a great success. We whiled away a wonderful, relaxing afternoon sipping Pimms, chatting and lunching on delicious food in an idyllic garden overlooking a large pond making a perfect backdrop to a wonderful social event.
All members and their families are welcome, there's plenty of space and garden games for kids to play.
The cost is £12 per person which includes Pimms, wine, beer, soft drinks, beer and food (children under 12 go FREE). Any surplus will go to club funds. There will be Moroccan Style Barbequed Lamb so please let Tina know whether you would prefer a veggie option.
If you're up for this fun, relaxing and sociable afternoon, please let Tina know as soon as possible if you would like to attend so that she can start to make catering and logistical arrangements. Email: [email protected] or call 07957 983017
The sun will be shining (of course!) and we can look forward to a fun and sociable afternoon