Our Tennis Coaches
Mark Airey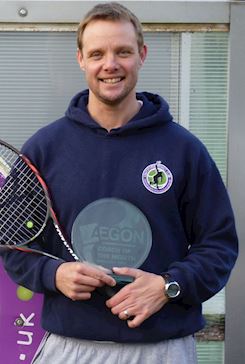 Mark Airey at 'Tennis Aces Ltd' is our Head Coach and runs the Tennis programme and Committee requested members' activities.
Mark is an LTA Accredited+, level 4, Master Performance Coach. He recently celebrated over ten years at Knutsford Tennis Club. Mark offers members a varied coaching programme and 1-2-1 tuition.
Below he talks about his tennis philosophy :
"I have been involved in tennis since the age of 4 - after watching Boris Becker at Wimbledon. My dream of becoming a professional player tennis became reality in my late teens but unfortunately due to a back injury my hopes of becoming the next British Wimbledon champion was short lived, and I moved forward to pursue a career in coaching the game I love.

I've held a number of coaching positions, both in this country and abroad including the USA. Before my appointment at Knutsford Tennis Club, I had been the Head Coach at Bramhall Park Tennis Club, head of performance tennis at the David Lloyd club in Cheadle and the Head Coach of Alderley Edge Tennis Club.

I enjoy all aspects of the game and passing on my knowledge to anyone keen to learn. Whether you're a 4 year old picking up a racket for the first time, coming back to the game after playing as a teenager or an adult wanting to try a fun and exciting way to exercise, I can provide you with the experience and service to achieve your goal at Knutsford Tennis Club."
Tom Jones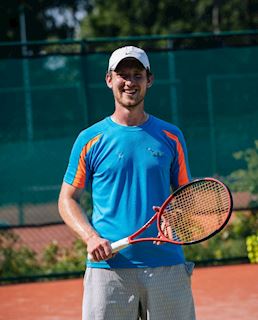 Tom Jones, is the club's assistant professional.
Tom is an LTA Accredited+ level 3 qualified coach with ambitions, after another years experience under head coach Mark's guidance, to take his level 4 qualification.
In his junior years, Tom reached Cheshire County level of play before embarking on a career in coaching. He has 4 years experience as a coach previously working at David Lloyd, Cheadle and Prestbury Tennis Club. Tom leads much of the Mark's Tennis Aces junior mini tennis programme at the club as well the Junior Club Nights and Xpress beginner / intermediate programme for adults.
For all coaching enquiries please visit the Tennis Aces website - www.tennis-aces.co.uk or contact Mark.