Club
Club reopen
Wed, 20 May 2020 00:00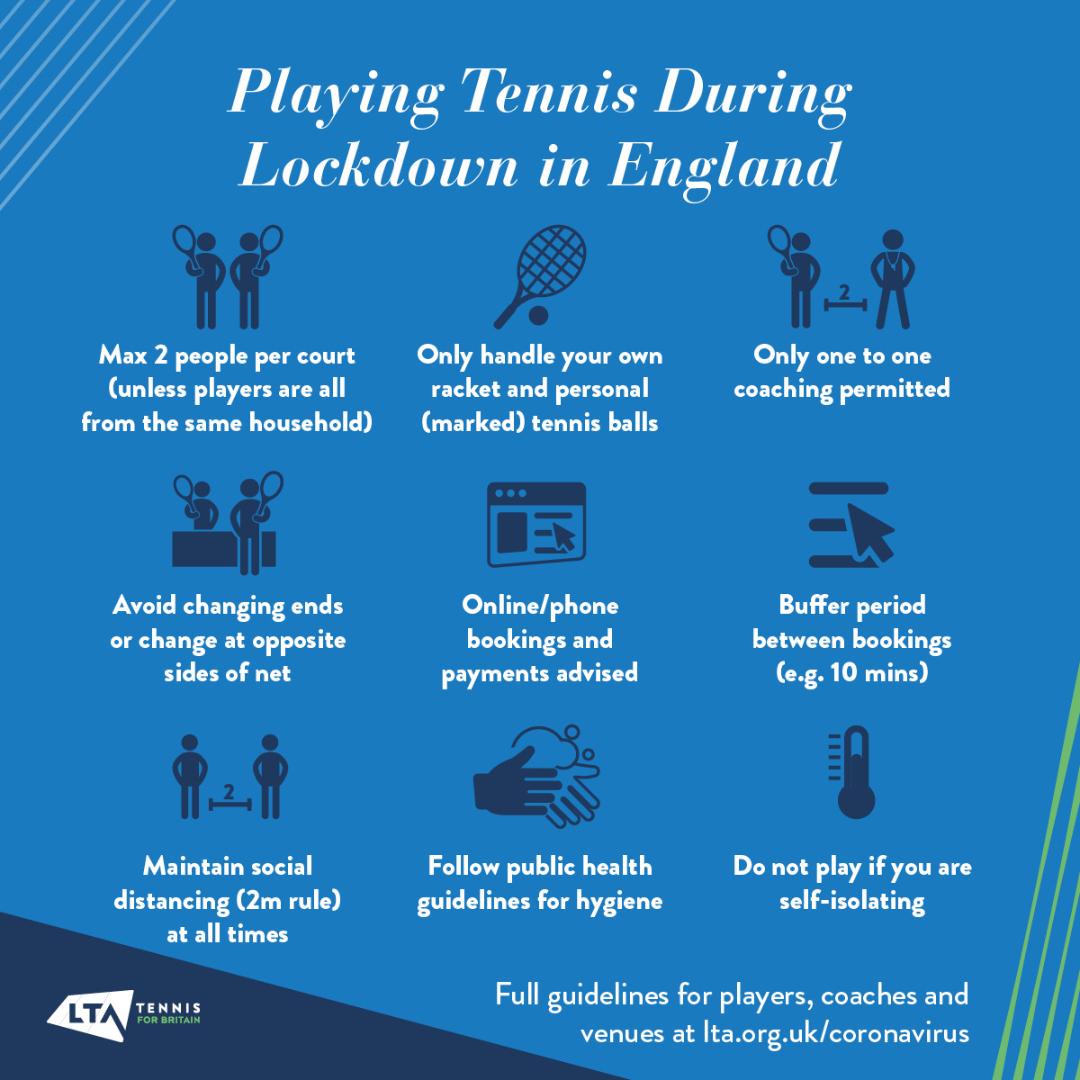 Members may play singles (with someone from outside their household) or doubles provided they are in household. There is a maximum of 2 people on the court unless you're ALL from the same household.
If you are coming down to play please read the LTA guidance for players first. The LTA have summarized its' guidance in an info graphic (see above)
The toilets will be available for use. Please continue to wash your hands before and after play. We would also request that you close the toilet lid when flushing. Paper towels/hand drier are available for drying hands. Please clean the basin and anything else you have used with the cleaner provided and paper towels.
The LTA suggest you use and touch your own balls. We are happy for you to discuss this with your partner and make an acceptable arrangement.
PLEASE BOOK YOUR COURT ON-LINE via the website lortontennis.org or via the booker app to avoid too many people turning up to play at once.
Chris Lockyer and Rob Cruickshank will both be available for one to one coaching. Their contact numbers are on the website.
What's App Group. If you are not already a member of the Lorton Tennis Club Group, and would like to be so you that you can arrange to play singles, please let me know and I will add you.
Rob C has kindly volunteered to brush the courts regularly for us during the pandemic to reduce risk so there will be no brushes on court.
We hope those of you that can have a good game and the sun continues to shine!