Coaching
Adult Coaching
Our adult coaching is provided by Neil Driver (LTA Accredited Level 4 Coach). Neil is a highly experienced coach and each group session typically includes a physical warm up; a 'hitting warm up'; practice drills with coaching ideas; half court singles points and doubles points, incorporating tactical & mental ideas.
In addition, Neil offers individual adult coaching lessons @ £30 per hour; these lessons can also be shared by 2 or more people.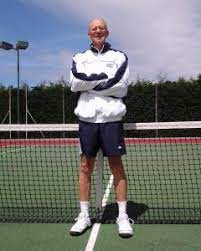 Adult coaching sessions are usually on:
Tuesday 17.45 to 19:00 – Open to all members & non-members.
Saturday 10:00 to 11:15 – Open to all members.
For further information please contact Neil Driver on:
Tel: 01458 396006 or 07752 272830
Junior Coaching
Our junior coaching programme is provided by Luke Andrews (LTA Level 4 Qualified Coach) with 17 years' experience and a 1st Class Honours degree in Sports Science BSC. Luke is DBS checked, first aid trained, safeguarding course completed and insured.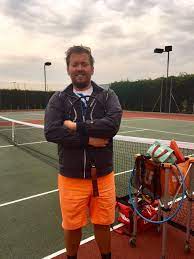 A bubbly, enthusiastic coach who strives to help each player meet their goals, Luke runs both group and individual coaching sessions, so that lessons can be tailored to suit different needs.
Tuesdays 16:00 to 17:30 – Ages start at 4/5 years old. Please note that juniors need to join the club to receive coaching, which only costs £10 for the year. Sessions work out to be only £4 and can be booked through Luke via email or text.
Luke also runs a number of junior holiday camps throughout the year during school breaks. Details of upcoming camps will be announced via STC's website.
Tel: 07437 404242