Club Nights are Back!
Tue, 21 Jul 2020 00:00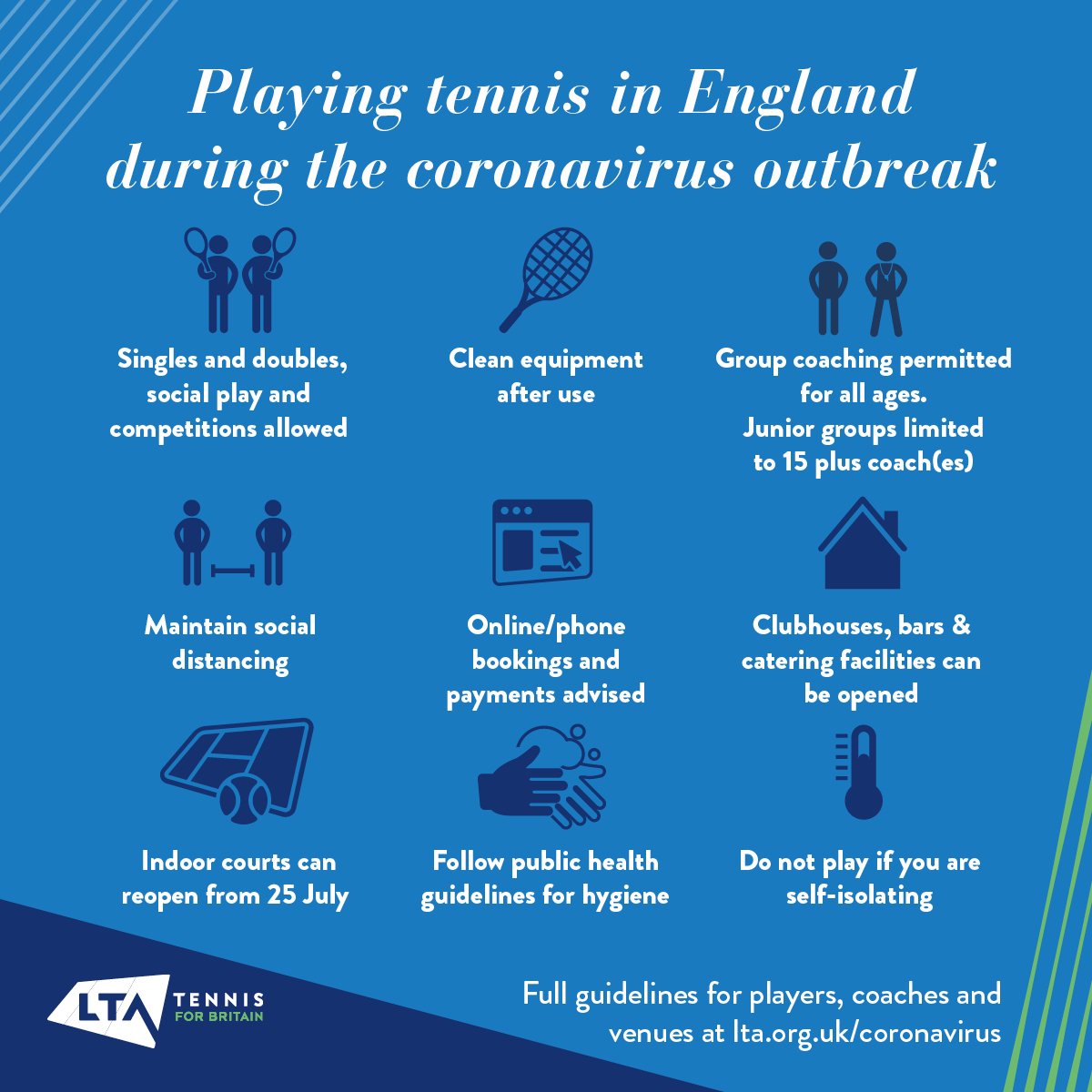 The latest guidance from the LTA has been issued and this means we can re-start club nights. Sessions will be limited to 10 people in total. This includes 6 people who may play on the 2 courts and a further 4 on the single court. While people can swap into different groups, the 4 people on the single court must remain there and not mix with the other 6.
To ensure we limit the places to 10 people and also so we know who is playing, you must sign up via the Coaching page.