Limited Re-opening
Tue, 12 May 2020 00:00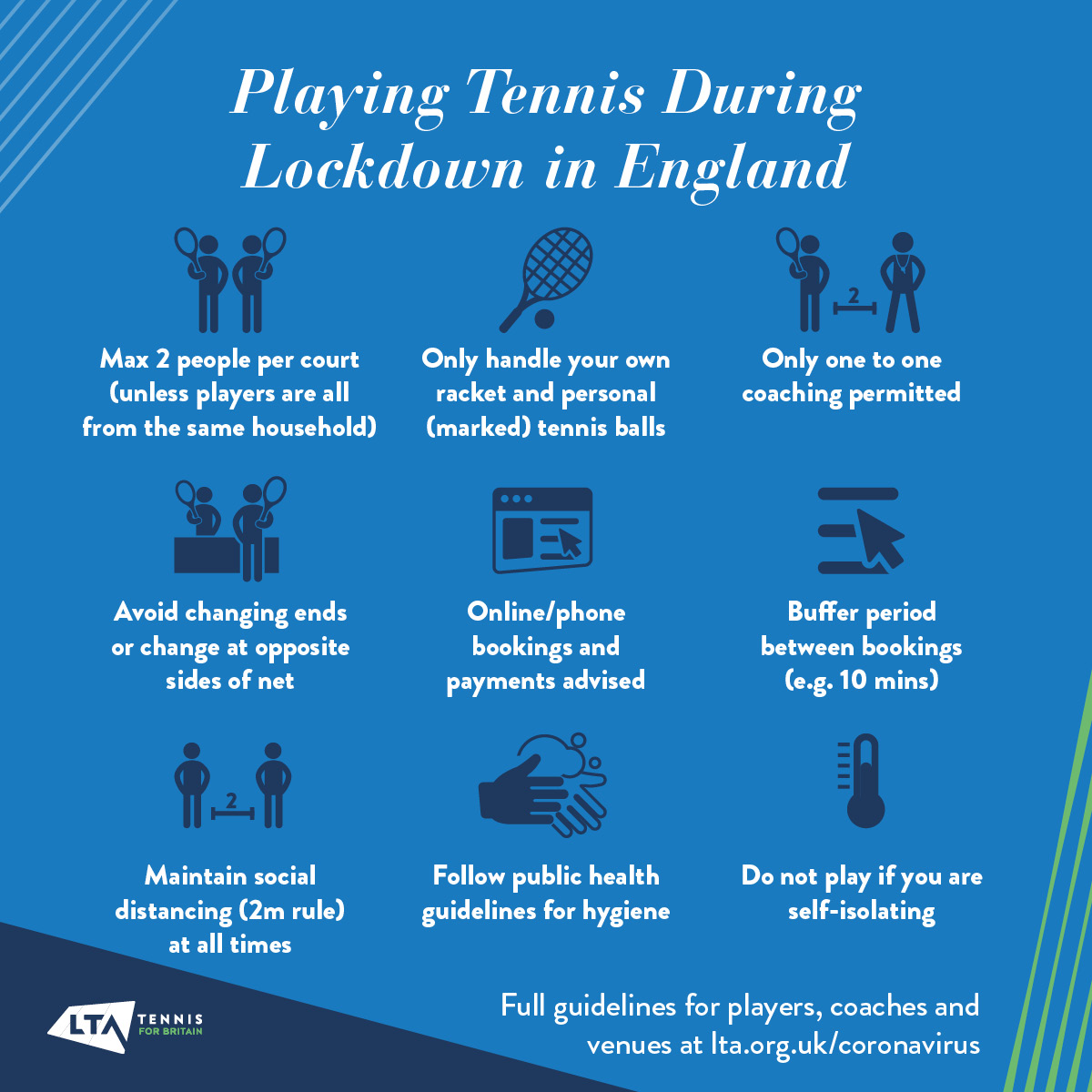 Following Government's recent announcement, the Tennis Club Committee is pleased to announce that from Wednesday 13th May, we are reopening the tennis courts to members for singles (and family play) only subject to the following guidelines.
Pre-book courts - Courts should be pre-booked preferably online or if not by texting or emailing Brian with 24 hours' notice on 07939 870810 or

[email protected]

Singles only - Courts should be used for Singles play only (unless booked by a family)
Social distancing still applies - Change ends on opposite sides of the net, do not get within 2 metres of your opponent and do not shake hands!
Use the single court - If two courts are in use at the same time then one of them must be Court 3 (the singles court)
Wash your hands - Do this both before and after playing, or use hand sanitiser
Keep gate locks clean - Gloves should be used to open the locks or hand sanitiser and on the net handle if used
Balls - We recommend each player to take his/her own set, clearly marked and to serve with these. Return stray balls by using the racket and the side of your foot or kicking them back.
Avoid touching your face - The less you touch your face having touched any other surface, the better
Wash your racket grip - After the match, clean your racket with alcohol gel or hand sanitiser
Wash tennis balls - After the match gently wash your tennis balls - they will be fine

It remains difficult to set membership fees without knowing when junior coaching and normal play will be allowed. For the time being, we will delay charging members until things become clearer. As we still have costs to cover, the Committee's current thinking is that those who do play singles should pay their normal membership fee.

Until we can re-start junior coaching, we have also decided to open up the courts for an existing junior member to play singles/practice with a parent (even if a non-member) free of charge.