Competition
MPLTC Club Championships sponsored by John D Wood & Co.
Mon, 29 Jun 2020 00:00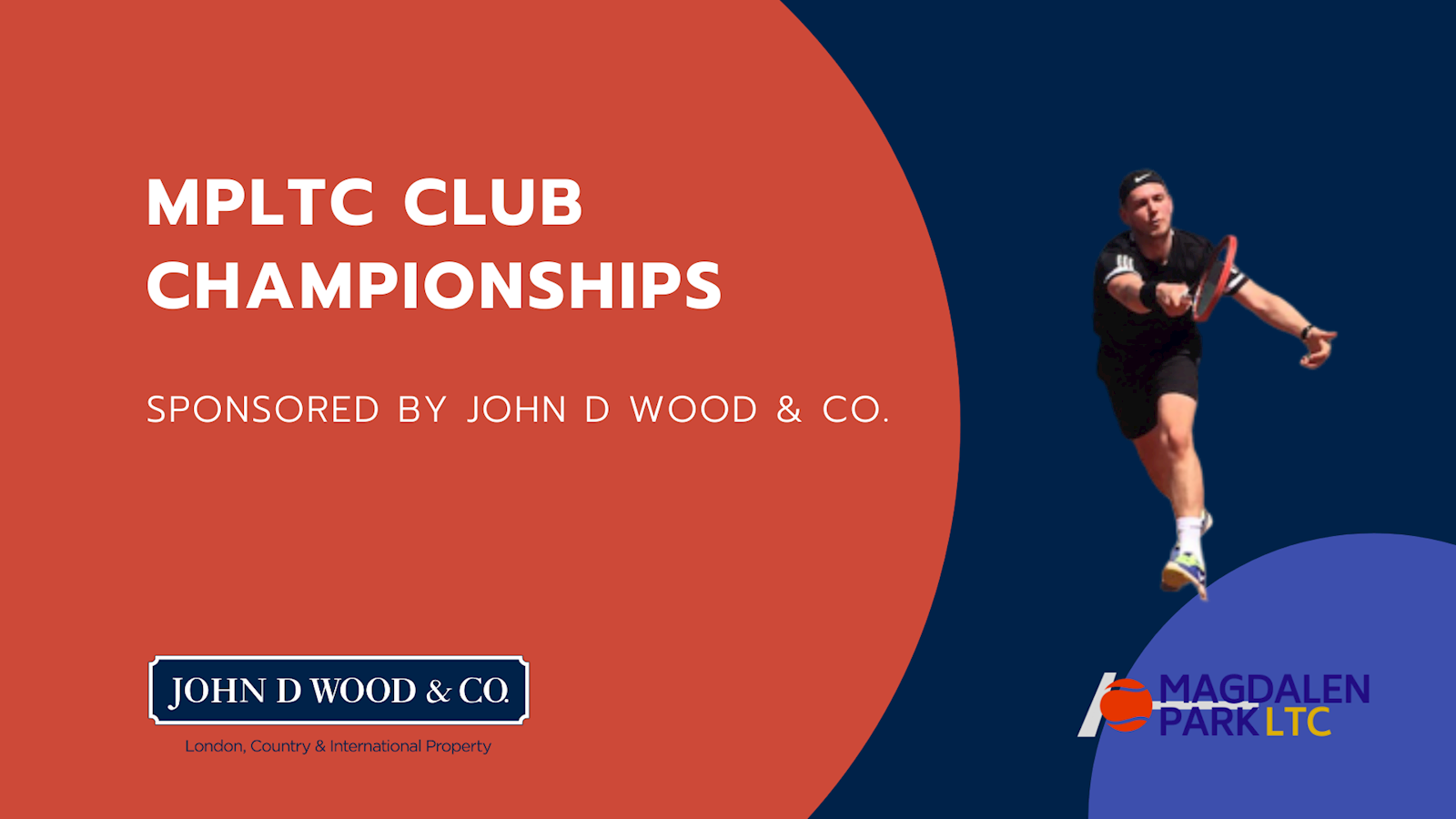 We're pleased to announce the MPLTC Club Championships sponsored by John D Wood & Co.. This year, the championships will take place Saturday 25 July to Sunday 16 August.
The tournament is for members only, in a number of singles and doubles events. Matches are scheduled weekday evenings and over the weekends, and matches are arranged by the tournament director.
This is a fun event, and if you're lucky, you'll get the rosé crowd on the terrace cheering you on (they accept 'donations' to ensure support).
Tournament dates
Saturday 25 July to Sunday 16 August, 2020
Events
Singles
Open men's singles
Open women's singles
Men's 45+ singles
Doubles
Open mixed doubles
Open men's doubles
Open women's doubles
Men's 45+ doubles
Ladies 45+ doubles
Mixed Doubles 80+ (one player has to be aged 50+)
How to enter
Entries open 5 July at 10am and close 12 July 11pm. All players enter via their LTA account and need their BTM number.
Cost
Entry is £5 per entry (doubles partners both need to enter).
How to find a partner
Deadlines are tight so please don't wait to enter and any help with looking for partners, please speak to any member of the committee - Gareth, Tom, Sarah, Di, Dom, Stewart and Penny.
Social tennis on Wednesdays, Saturdays and Sundays is a great way to meet partners. And you can also message through the New members Whatsapp group.
When matches are played
All matches will be scheduled over the 3 week period - from 6:30pm on weekdays and from 1pm on weekends.
Your availability
Please bear in mind your availability when you enter, and also the number of events you enter
You must be around for each of the weekends and have availability during the weekday evenings
Enquiries
Please email Catherine on [email protected].