Ashby Castle LTC boasts a strong and vibrant coaching programme with opportunities for players of all ages and abilities.
2020 Leicestershire and Midlands coach of the year, Alex Guzder, heads up the coaching programme and is supported by a strong team of coaches that allows the programme to run 52 weeks per year.
The club has been awarded Local Player Development Centre status and is one of only 8 centres in the Midlands and 2 in Leicestershire. Our LPDC sessions cater for 10&U players who are or aspire to play at a county level or higher.
Our LPDC squads run at the following times:
8&U players - Tuesday 4-5pm; Thursday 4-5.30pm and Friday 4-5pm
9&U players - Monday 4.30-5.30pm and Friday 4.30-6pm
10&U players - Wednesday 4-5.30pm and Friday 4.30-6pm
We are proud of our performance programme that currently caters for players from club to national level and has several players competiting in national and international events. Squads, tournament advice, strength and conditioning, individual lessons and buddy hitting sessions are all available.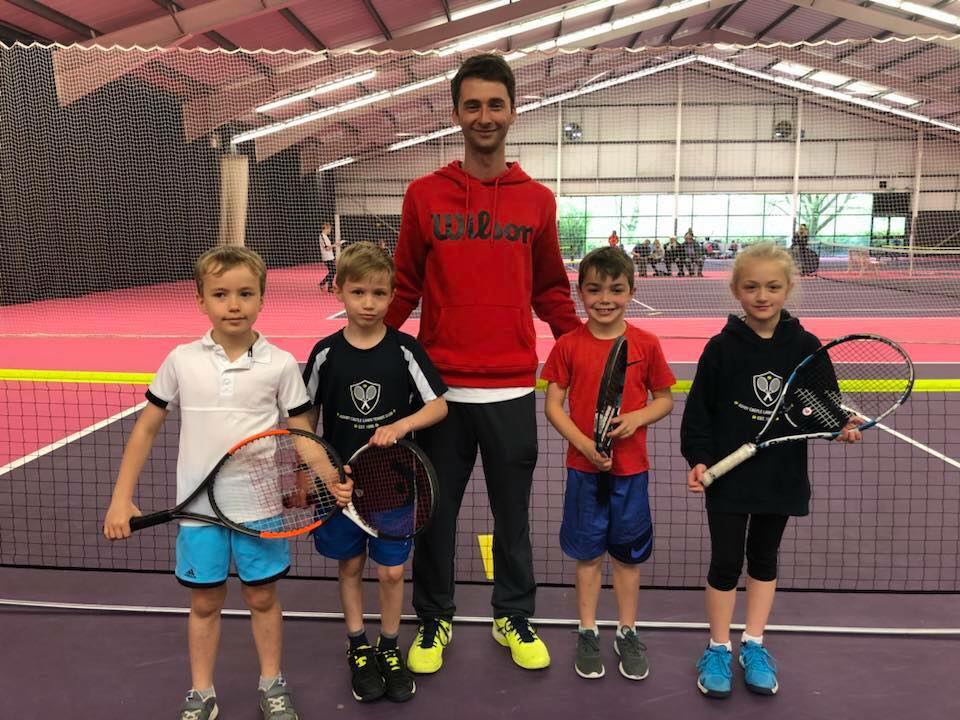 Our mini tennis programme offers children aged 4-11 various sessions throughout the week and a pay as you play session on a Saturday morning.
We run a teenager programme for all levels starting from complete beginners, offering small group sessions and pay and play sessions.
Players also have the option of individual coaching with a member of the coaching team. These sessions can be arranged at mutually convenient times for both the player and coach.
For adults we have a cardio tennis session on a Monday evening 7-8pm followed by an adult improver session 8-9pm.
A number of the coaching courses can be booked via the links below or to find out more please contact head coach Alex Guzder 07931412238 or [email protected]