Club
Tennis to return at Roundwood
Thu, 14 May 2020 00:00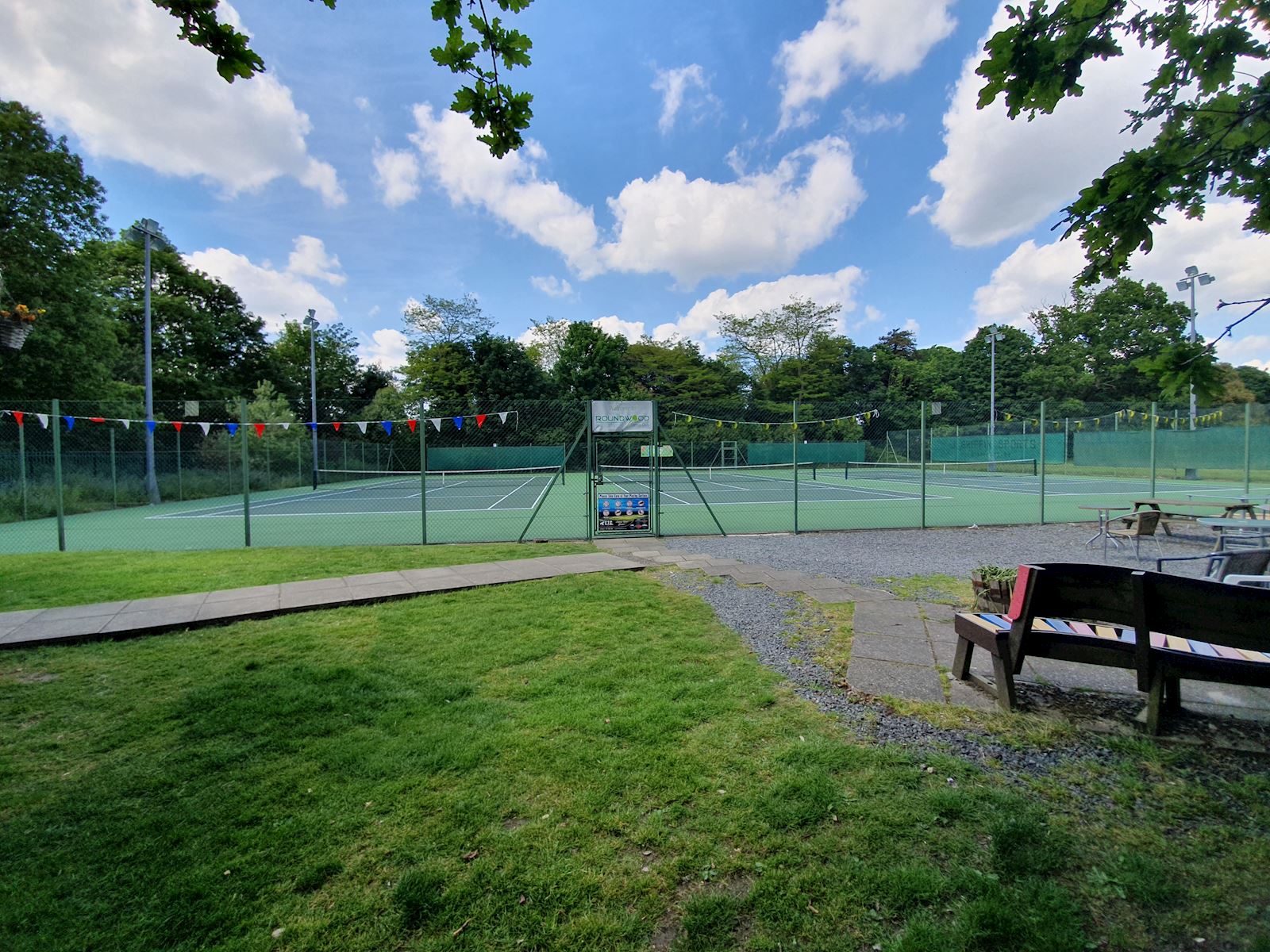 Roundwood Tennis Club are pleased to announce that tennis will be returning as of Friday 15th May 2020. As exciting as this is, there will be very strict guidelines in place that will need to be adhered to. Please see below a list of these guidelines and any information you may need. Further to the below, please enjoy your time back on the court and we hope to have things back to some form of normality as soon as we can.
General Guidelines for Social Distancing
You must stay at home if you:
Have been in contact with someone with COVID-19 in the last 14 days.
Have been overseas or exposed to someone with COVID-19 in the last 14 days.
Have flu-like symptoms or are feeling unwell.
Check with your GP prior to playing if you are in a high-risk health category.
To protect against infection:
Keep 2 metres away from other people at all times and from anyone who is obviously sick.
Do not share food, towels and drinks or any other equipment.
Wash your hands frequently with soap and water or hand-sanitiser when available, before and after eating, sneezing and coughing.
Cover your coughs and sneezes and dispose of any used tissue in your own bag and bring it home with you.
Avoid touching your face.
Before You Play:
Pre book your court online at https://clubspark.lta.org.uk/roundwoodtennis (see below).
Play is limited to singles only during this phase of the reopening. The only exception for doubles is if playing partners and opponents are from the same household. Further doubles play will be considered in future phases of reopening.
Arrival to the club should be within a MAXIMUM of 10 minutes to your booking and leave courts promptly when your time elapses within a MAXIMUM of 10 minutes. These timings will ensure social distancing guidelines are adhered to.
Players should arrive ready to play and please note there will be no access to the clubhouse or toilet facilities during this phase.
Players should, ideally, bring a small bottle of hand sanitizer with them and keep it in their pocket of bag for use. An alternative option is to take a flask of warm water/washing up liquid.
A parent/guardian must accompany any player under 18 years.
Booking a Court:
Currently only 1 court will be available for use during this initial phase.
Court bookings will be made for 1 hour slots only with 15 minutes intervals between bookings. Court bookings are currently for these time slots 7 days a week.
Bookings can be made up to 7 days in advance and you will be restricted to one hour per day by booking 4, 15 minute slots.
Bookings will be through the Roundwood website https://clubspark.lta.org.uk/roundwoodtennis.
You will be required to sign up as a LTA member to use Clubspark. Many of you have already used Clubspark for previous Wimbledon ticket and GBTW bookings.
During this phase bookings can be made by members only (see below for Membership details).
Guests and non-member family player(s) will be asked to pay a £5 per hour per court fee. This payment for guests will mainly be done through trust in the integrity of our members – the bookings will be monitored by Committee members to make sure there is no repeated 'playing without paying' activity.
Attending Tennis Activities:
There will be combination locks to the car park access gate and the court gate. The combination codes will be given to members. These will be changed on a regular basis. Please consider taking wipes and / or a flask of warm water/washing up liquid to clean these surfaces before and after touching them. Wearing surgical gloves to avoid surface contamination is recommended.
There will be a First Aid kit courtside. If any of the contents are used, please inform a committee member so they can be replaced.
Avoid touching surfaces where possible and sanitise your hands as soon as possible if you do.
Change ends at opposite sides of the net. If this is not possible then do not change ends.
Use two sets of clearly marked tennis balls. You should only serve with your own individual tennis balls to avoid cross contamination.
Use your racquet / foot to pass your opponents tennis balls to avoid touching your opponents tennis balls..
Remain apart from other players when taking a break.
Players must refrain from handshakes and high fives.
When Play Finishes:
Once play has finished players should leave the club promptly when your time elapses within a MAXIMUM of 10 minutes. These timings will ensure social distancing guidelines are adhered to.
Hands should be washed and sanitised as soon as possible
Ensure equipment is wiped down with wipes thoroughly after use.
Lock the gates behind you and wipe down the locks afterwards.
Make sure that you take all your belongings with you and lock the gates on your departure.
Memberships:
Information on memberships can be found in the correspondance sent to all of our members, if you are looking to join Roundwood for the first time then please get in contact via the 'contact us' page.
Members should be encouraged to remind other members of the guidelines, in a polite way, when they witness poor practices. Repeated poor practice should be reported to the committee.
The Roundwood committe will take a strong stance to abuse of club and government guidelines including suspension or termination of membership.
Roundwood Lawn Tennis Club & Pauls Sports and Social Club Ltd cannot be held responsible for any issues that may occur with reference to COVID-19 or other health matters during any time spent at Roundwood Lawn Tennis Club & Pauls Sports and Social Club Ltd.
The Committee at Roundwood Tennis Club would like to thank you for your support in the past and for the future. We will review progress regularly and we are all looking forward to resuming full tennis activities as soon as the government and LTA guidelines allow.