DO TENNIS YOUTH COACHING will be back on Monday 29 March

NEW COURSES called YOUTH START available at Framlingham LTC, Badingham Road, IP13 9HS
NEWLY AVAILABLE spaces for 4 to 6 year olds, 11.40-12.40 Saturday 17 April-22 May Please click here
Thursday 3.45 -4.45pm, 15 April - 20 May for 8-11 year olds who are new to tennis. Click here
Saturday 8.30 - 9.30am, 17 April - 22 May for 5-7 year olds who are new to tennis. Click here
Saturday 2-3pm, 17 April - 22 May for 4-7 year olds who are new to tennis. Click here Full, please use waiting list
Sign up and you will receive six, weekly coaching sessions, branded tee shirt and racket and ball set.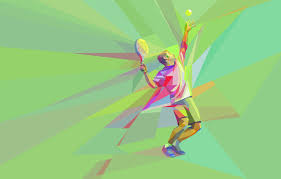 TERM TIME COACHING starts week commencing 12th April. Please refer to coaching timetable
Tuesday 15.45-16.30 - Red Ball (Girls) - Ages 5-8 click here
Tuesday 16.30-17.30 - Orange Ball Improvers - Ages 8-9 click here
Tuesday 17.30-18.30 - Yellow (Hard) Ball - Ages 11-16 click here
Saturday 8.30-9.30 - Red Ball, Ages 5-8 click here
Saturday 9.30-10.30 - Green Ball, Ages 9-11 click here
Saturday 10.30-11.30 - Yellow Ball Invitation (for improving/Intermediate players). Please contact Liz if you are interested. More details click here
IMPORTANT COACHING INFORMATION
Please click here for DOTENNIS website. All Coaching Courses are on the DOTENNIS site.
Please note LTA/Government Guidelines, especialy relating to spectating and supervision here
Club Coach: Liz Cubitt
LTA Level 3 Accredited Plus Coach
07435296660, [email protected]