Club
Coffee Morning For Velindre
Thu, 17 Feb 2022 00:00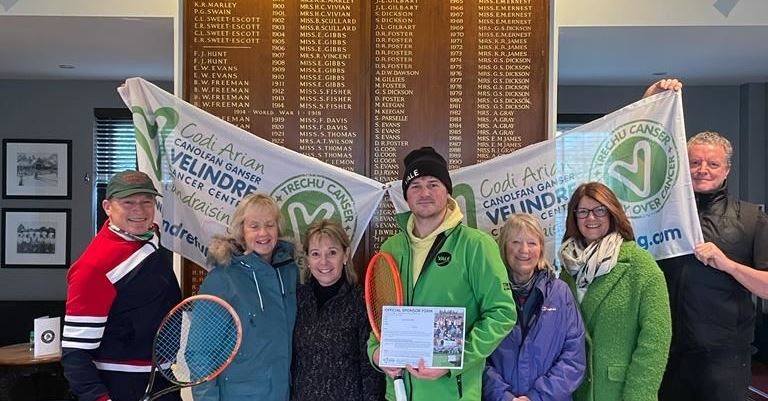 We will be kickstarting our 2022 fundraiser for Velindre at a Saint David's Day/ Dydd Gwyl Dewi Sant coffee morning on Friday March 4th at 10.30am.
Join us for coffee and cakes in the clubhouse at Penarth Lawn Tennis Club and help raise funds for Velindre. Welsh cakes are being kindly donated by the Fabulous Welshcake shop but cakes of all descriptions will be available to purchase with your tea/coffee and to take home. We are holding a raffle with a wonderful seletion of prizes donated by many members and local businesses. We will be entertained by the fantastic "Criw Canu" choir.

Raffle and cake donations would be gratefully accepted and thanks to those who have already offered.
We will happily collect raffle prizes prior to the event.
Please phone Jan Cunningham- 07881692007
Jan Jones-07828147762
Cakes can either be dropped off at the clubhouse from 6pm on Thursday 3rd March or again we can collect.
Thank you.