Competition
The Prosecco Cup Round Finale!
Mon, 09 Aug 2021 00:00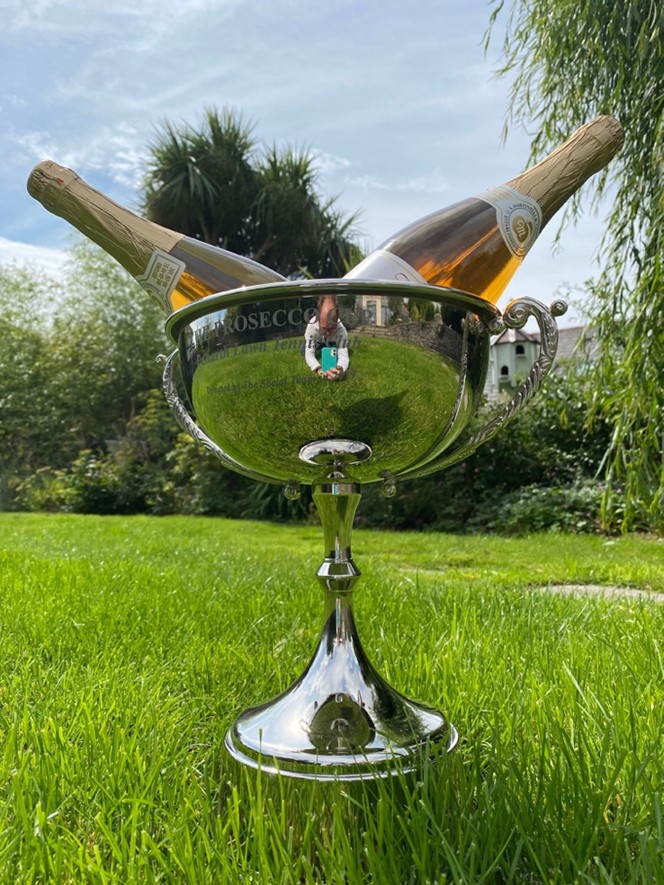 THE PROSECCO CUP GRAND FINAL & BBQ
MONDAY 30th August 2021
THE BIGGEST EVENT OF THE YEAR? POSSIBLY. THE BIGGEST CUP IN THE CLUB? DEFINITELY! AND ANYONE CAN WIN.
Coffee and Donuts 1030
Finals Play starts at 1100 a.m
BBQ, Bar and Music from 1pm
Entry fee for players £1
Italian BBQ tickets £ 5
We love Vegetarians too!
And quite like Vegans.
AND WE LOVE A STIG!
Because he takes down the leaders!
Anyone can play, anyone can win so…
SAVE THE DATE
The Prosecco Cup Final – All you need to Know
When is it? - Bank Holiday Monday 3Oth August
Who can play? - Anyone!
I haven't played in the previous Bank Holidays. Can I still play? Of course, just turn up and we will get you on!
How do I enter? - No need to enter your name anywhere or bombard Mark W with emails just turn up at 1030 , write your name down, pay £ 1, drink coffee, eat a donut then play from 11.
Do I need a ticket for the BBQ? – Yes please so we can sort those Wagyu and Beyond Meat Burger numbers and have lots of yummy salads and wholesome side dishes
How much is the BBQ? - £ 5
Can I come just for the BBQ? – Of course
Can I bring my kids? – Of course. And they pay £ 3 on the day if they eat
Where do I get a ticket? THE PROSECCO CUP GRAND FINAL & BBQ Tickets, Mon 30 Aug 2021 at 10:30 | Eventbrite
I don't eat meat. Is there a Veggie option? – Yes and it might even be Vegan if you are lucky and we have two sets of tongs!
When will I know everything? - Next week on the Whats App chats Wiff Waff and N.E.1.4 Tennis and the website news page
Who is in the lead so far? – Not telling that comes next week when I've totted up the scores but it is VERY CLOSE and it could go horribly wrong for them!
Who is the STIG? Not telling but be afraid, be very afraid he loves taking down a leader
Will the weather be nice? – Yes! Guaranteed!
Will I get a prize? – If you come 3rd, 2nd, 1st or have the best Tennis themed playing outfit YES!