Social
Street Food at PLTC
Wed, 30 Jun 2021 00:00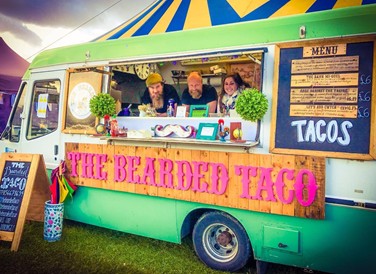 It is unlikely that "The Music and Street Food Festival" will go ahead this year. With this in mind we have decided to create a nice vibe at the club during July, August and September by inviting different street food vendors to park on the drive and serve food to our members and the Penarth public.
We are really excited that we have attracted four excellent vendors on the following dates:
Friday 26th July – The Bearded Taco (Mexican)
Friday 6th August – Cegin Half and Half (Indian)
Friday 20th August – Hot Damn Wings (Chicken Wings)
Friday 10th September – Makasih (Taiwanese)
These vendors attend all the big street food festivals in South Wales and also have regular slots at the Cardiff street food venues. Also Makasih have just been awarded The British Street Food Vendor of 2020.
In order to get these vendors at PLTC, on what is a prime night for them, we have had to guarantee to pay for a certain number of covers. We therefore need members to support these nights, this will allow us to arrange other events in the future.
We are also thinking of putting on some live music on a number of these nights, again this depends on the support that we get from members.
On Friday, 16th July we have secured The Bearded Taco as our first. Many of you will know them as they have attended all our Music and Street Food Festivals and also served us at the last Summer Party.
Their tacos are delightful.
On the night they will serve salsa and nachos as a starter and a variety of tacos for your main; vegetarian and vegan option will also be available.
Their van will set up at 4.30pm and they will serve from 5.00pm until 9.30pm.
We will also fire up the barbecue and do some hot dogs for the children who won't try tacos.
We expect this first event will be popular as it coincides with end of school term. Please come have a drink with us and hopefully we can all celebrate the club starting to operate as normal.
Please book a table in advance by emailing [email protected] detailing the full name of everyone in your party.