Club
End of Summer season party!
Fri, 17 Aug 2018 00:00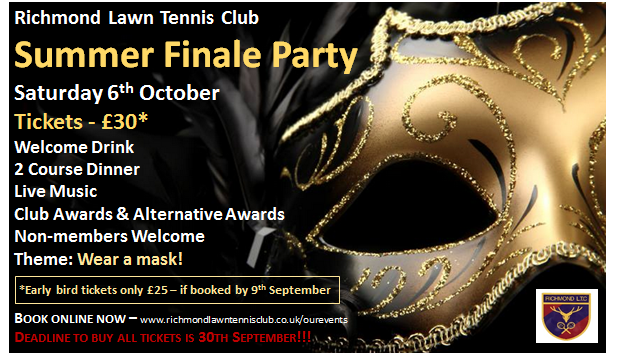 Summer Finale Party
Come and join us for an informal and fun evening with live music, delicious food and great company!
And best of all (as some members have been requesting for years)......
....Wear a mask (not compulsory) !
Saturday 6th October - 7.30 pm - Pagoda Room
Cost: £30 per person - £25 if registered by 9-Sept!
Included in the price of the ticket is a welcome drink, 2 course dinner, live music, club awards and alternative awards!
The deadline to book tickets for the is 30-Sept-2018. Early bird discount ends 9-Sept-2018.
If you have any questions please get in touch with Sam Berry at sam_in_cyprus@yahoo.co.uk or text her on 07906 297108.
Anything else you need to know, please ask one of the social committee members - Karen, David, Lisa, Ailsa or Sam.