Club
RLTC club jackets now available
Mon, 11 Jul 2022 00:00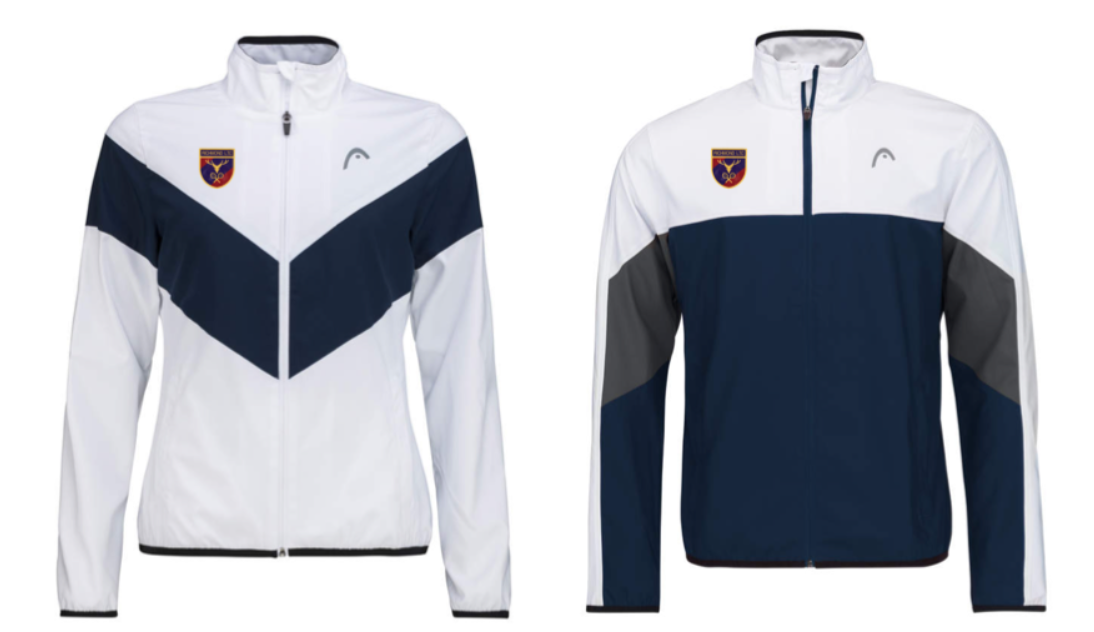 Womens Mens
Smart and functional, branded to order and available to buy for all club members, these Head tennis jackets will have the RLTC club shield on the front, the wording 'Richmond Lawn Tennis' on the back, and the Richmond Sports logo on the sleeve.

These jackets usually sell for £60, but thanks to our partners Richmond Sports they are available to members for £50 (+ delivery).

Samples to try on are available now in the Richmond Sports store at 12a Eton Street, Richmond TW9 1EE (sizing information can be found on the Head website - look for the 'Club 22' jacket). So why not head on down – and you might just find some other sporting needs met too!

Orders placed before Sunday 17 July will be made with the first batch for the club and are expected to be available in the Richmond store (for collection or delivery) in the week starting 25 July.

Place your order today.

And don't forget: thanks to ongoing support for our club from Richmond Sports, all RLTC members have a 10% discount on everything in store, and 20% discount on tennis rackets priced over £100.