Competition
Ladies Midweek Team narrowly miss promotion
Tue, 12 Oct 2021 00:00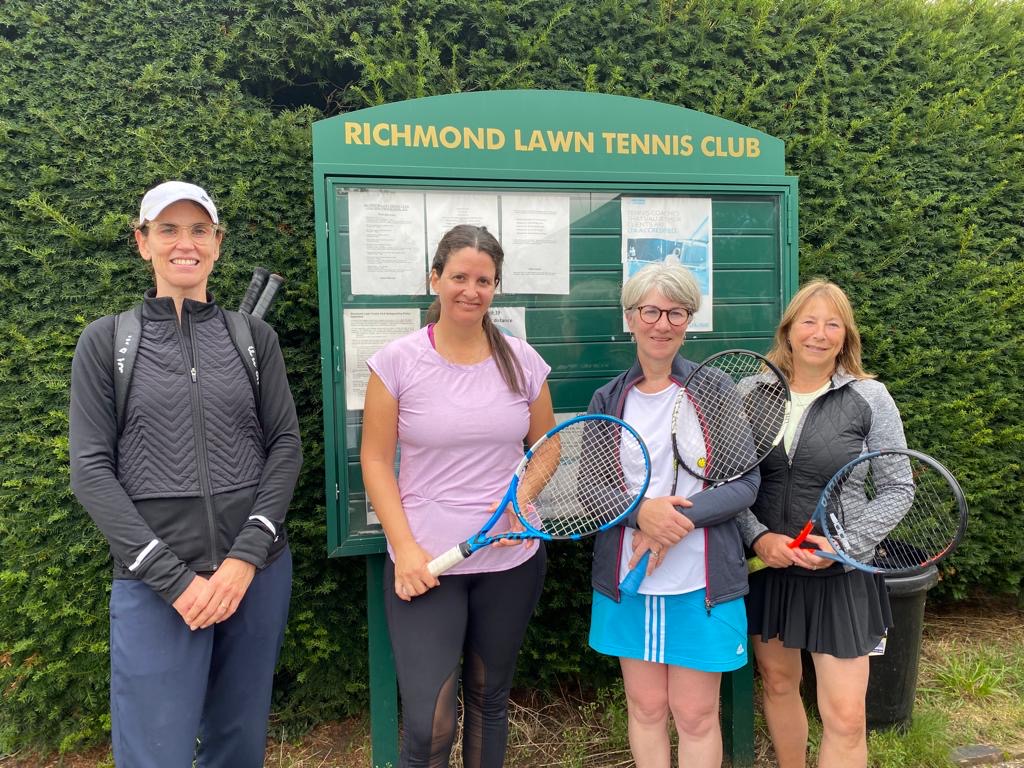 RLTC hosted Wilton for the final match of the summer midweek season.
Anna Bhandari and Christine Gregory started against Wilton's first pair in a hard fought couple of sets, finally overcoming the visitors to earn a 7-5, 7-6 win.
Agustina Mackinlay and Sue Manley took on the second pair and battled through many games going to deuce but eventually lost 6-7, 5-7.
Richmond's first pair continued their winning ways band took the second rubber 6-3, 6-2 in timely fashion. But Sue and Agustina had a marathon session against Wilton's first pair with some rallies of 25+ shots. Richmond lost the first set 6-3 but came back to win the second 7-5. So everything hung on the tie-break. More long rallies ensued and Wilton just managed the win with a tie-break score of 10-8.
The draw meant that Richmond were just pipped for second spot in the league but the season ended with some really competitive tennis and great opponents.
The Ladies Midweek team has also given huge thanks to its Captain of many years, Lyndsay Halper, who has stepped down to be replaced by Christine Gregory. Lyndsay's tremendous sense of fair play and tip-top organisational skills created a team who enjoyed their tennis hugely while getting good results. Well done Lyndsay and we are looking forward to playing with you and working under Christine's guidance for the coming season.