Our Teams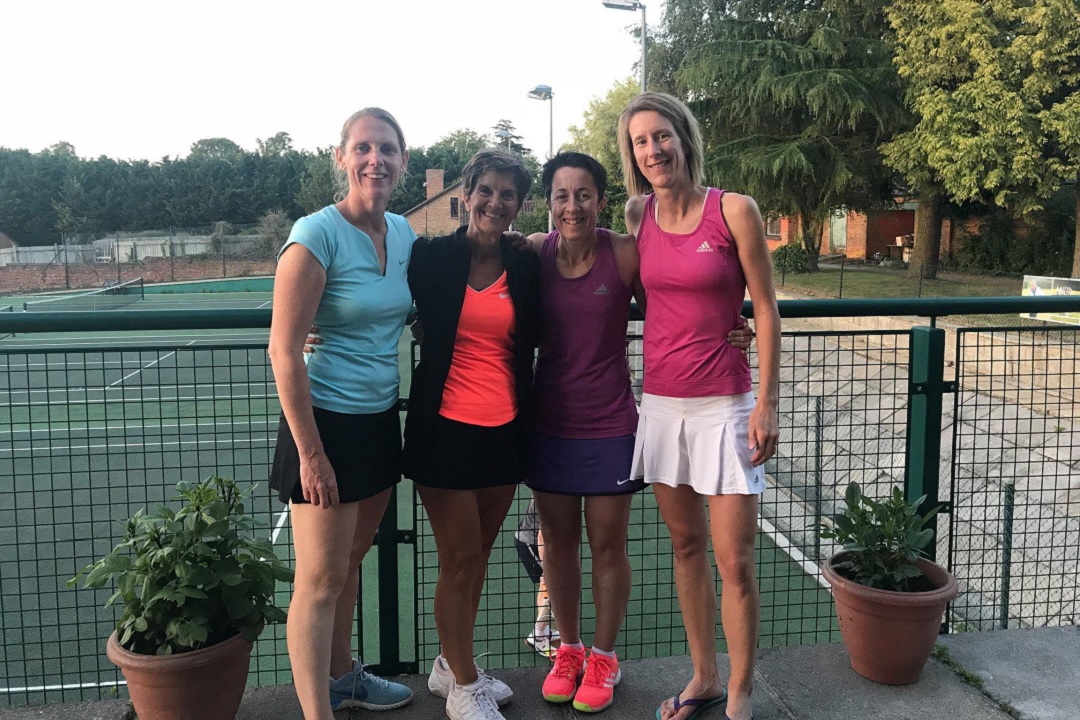 Our club encourages all members who want to play competitively, with opportunities to play at all different skill levels. We enter Mens, Ladies, Mixed, Veterans and Junior teams in local leagues. (More details about Junior Teams on the Juniors page)
We play in two Local Leagues in the summer, Cambridge and Norfolk & Suffolk so there are plenty of matches running from April to September. We also have Junior Teams and a Mens team in the Suffolk Team Tennis. During the Winter season, we play in the Cambridge league.
You can see how our teams are doing in the local leagues by clicking on the Fixtures tab above. Click on the Cambs Captains and N S Captains tabs to see the list of captains of our teams playing in the Cambridge and Norfolk & Suffolk leagues respectively.
The match secretary for our league competitions is Sue Hicks.
Team Training
We have regular adult team training sessions for all our team players on Monday and Thursday evenings. If you are a club member interested in playing competitive tennis you are welcome to come along. If you are not a club member yet but would be interested in joining and playing for a team we could arrange for you to attend to meet and try out with some of our current team players. Please email membership@newmarkettennisclub.co.uk if you are interested.
Bruce Tarran holds indoor coaching sessions on Wednesday evenings during the winter aimed at improving competitive match play. They cost £10 for an hour and a half and all are welcome. Email Bruce at tarrantennis@btinternet.com or call him on 07958 484182.