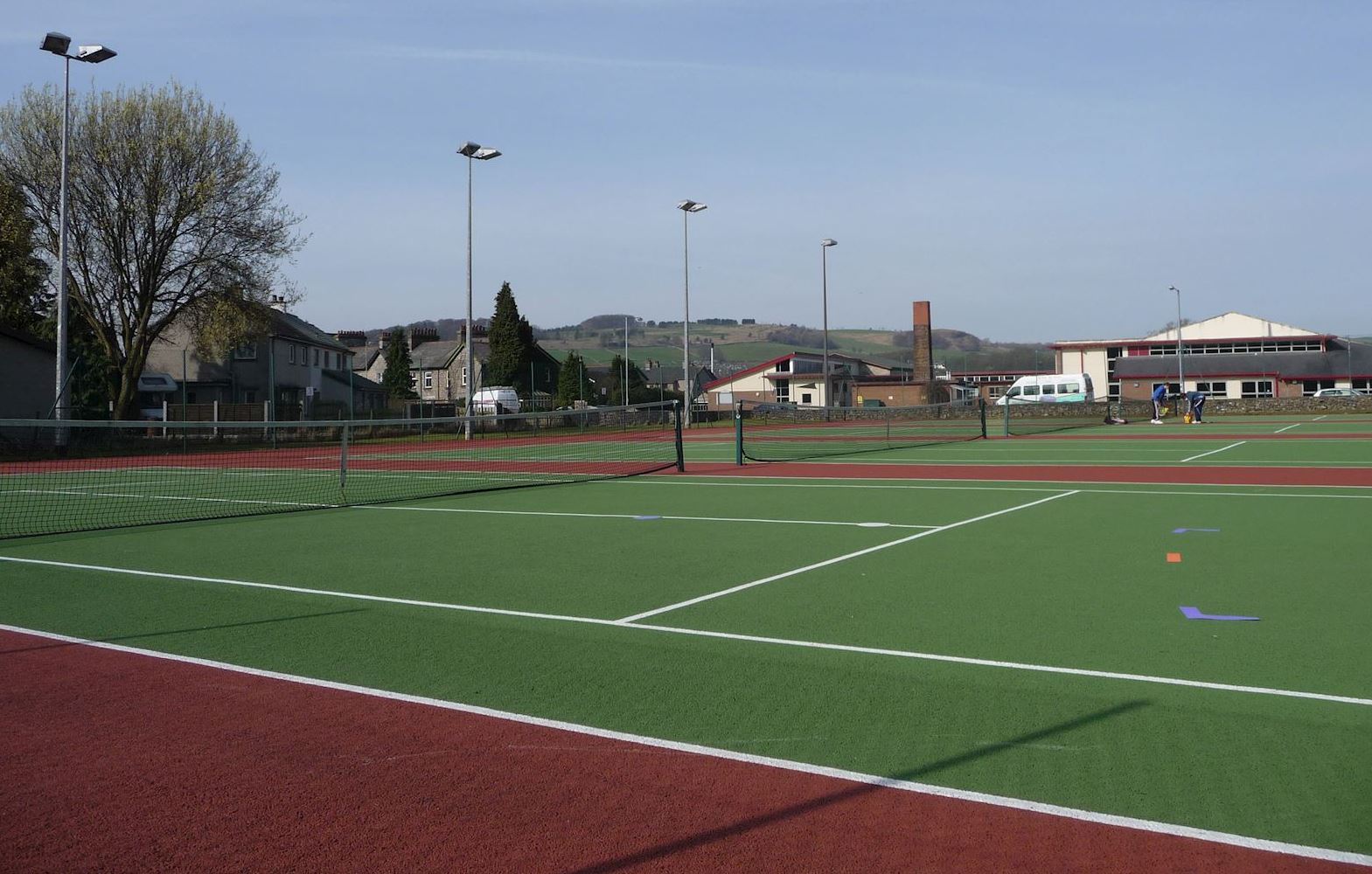 We're a thriving local club formed way back in 1906. We have members ranging in age from around 4 to 84.
The club has 4 flood-lit courts, resurfaced in 2009, repainted in 2015, cleaned in 2021. We have a freshly painted club house, with changing rooms and showers, a fridge and tea making facilities. We also have a ball machine, some fantastic kit for mini tennis and a barbeque – very useful for snacks during tournaments.
Our clubhouse also has a pleasant veranda with benches, perfect for taking a breather with a cup of tea watching the action in the summer sun. As a member of KLTC you can buy a key (£5) that gives you access to the courts and the club house so you can play whenever you want.
We strive to be a safe and welcoming place for all players. Our safeguarding policy, diversity policy and club risk assessment can be seen by clicking on the drop down pages in the green strip above.
Guests
Please bring your friends to play tennis with you.
We charge a small fee for guests, £2 per adult + £1 per child.
See clubhouse notice board for payment envelopes.
And remember to fill in the visitor book too.
Floodlights
Floodlights are provided free for members on Club nights.
At other times they are operated by tokens. They cost £1.50 and last for half an hour.
You can buy them from:
Caz Graham [email protected]
David Parry - 077100 83717