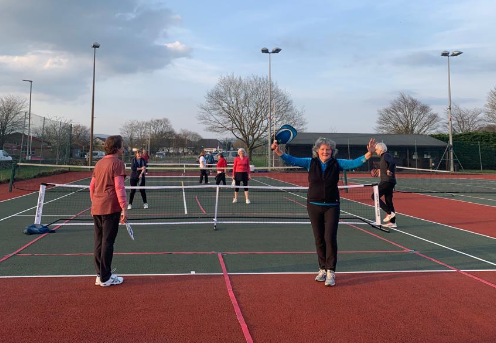 We are really pleased to be able to offer a home to Kendal's Pickleball players
Pickleball is a bit like a cross between tennis, table tennis, squash and badminton, played on a smaller court with slower ball speeds. It's increasingly popular in the U.S. and great for both families and those whose legs aren't so keen on running the full length of a tennis court. The rules and scoring system also mean that pickleball is very accessible for the young and not-so-young, making this a fantastic family activity.
Rumour has it, once you've tried it, you'll be hooked! Pickleball club night is on Wednesdays from 6.00 till 9.00.
Fiona Moncur leads Pickleball at Kendal Tennis Club.
For more information contact her on 07527 088 039 or email at [email protected]