Club
Squeaky clean courts for a brand new season
Sun, 28 Mar 2021 00:00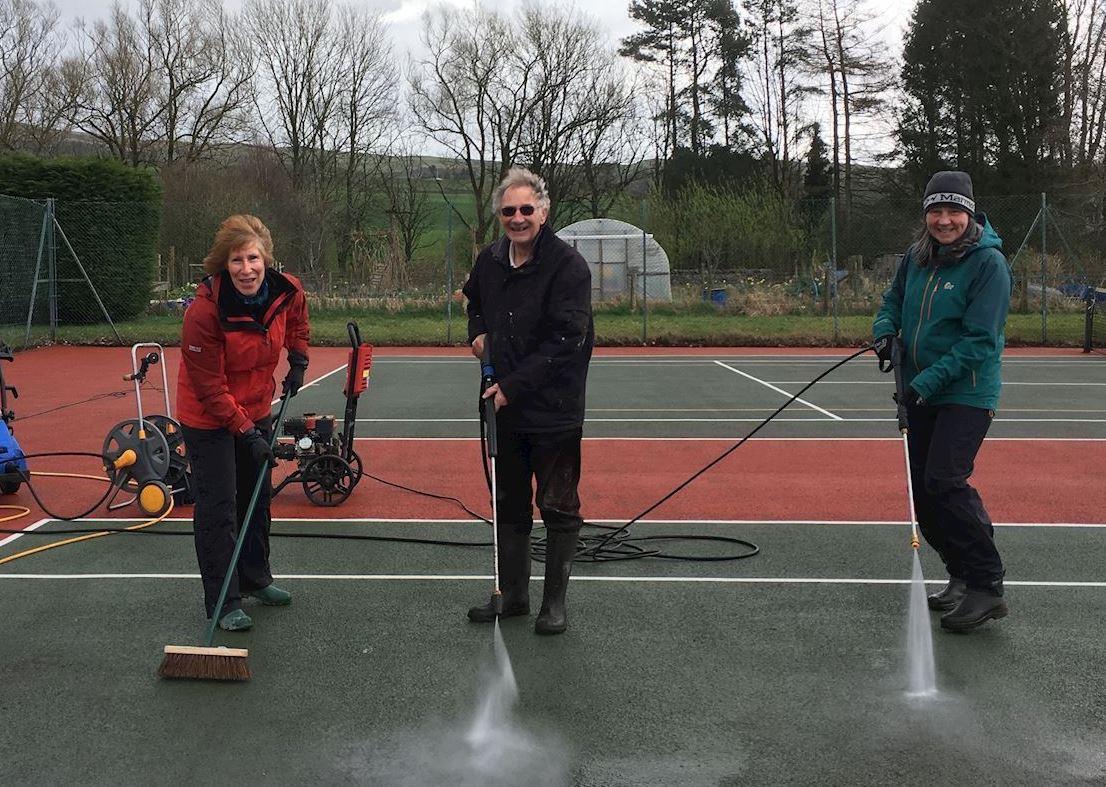 Who knew pressure washing tennis courts could be so entertaning? Next year we're going to market Court Washing Days as teambuilding sessions to coporate clients and make a fortune.
We've had a week of pressure washing joy and our courts are now pristine and sparkling. Well, almost. Thanks to the top team of sprayers, brushers, tea bringers, hose wranglers etc. It's been a blast.
Anyone who says "you missed a bit" will be barred for life!