Renewals are closed
Membership renewals are now closed.
Existing members who have not renewed can ask to be added to our waiting list.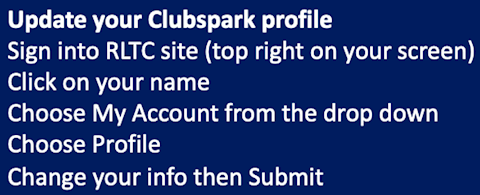 For all queries on Adult membership email Lyndsay Halper
For all queries on Junior membership email Amanda Kean
Membership categories and costs 2021-2022
Our membership year runs for 12 months from 1 May to 30 April.
Our membership categories are:
Full Adult Membership - £315
Adult Beginner/Improver Membership - £315
Senior Membership - Aged 65 or over on 1 May 2021 - £265
Midweek Membership - Monday to Friday play only - £215
Young Adult Membership - Aged 19-26 years on 1 May 2021 - £165
Family Membership - 2 adults and 2 children who are under 19 on 1 May 2021 - £620
Junior Membership – Aged 6-18 years on 1 May - £55.00
Child Membership – Aged under 6 years on 1 May - £30.00

** An additional £60 joining fee is payable by NEW members; Young Adults pay £35**
All adult membership categories are either "Full Adult" or "Beginner/Improver Adult" members. Those interested in joining the Club will need to have a coach assessment to help decide which category is best for them.

When you can play
Full Adult - play at any time
Adult Beginner/Improver - play at any time except Sunday afternoon Club Tennis or winter Wednesday Club Nights
Midweek members - play on any weekday. No play at weekends
Senior Full Adult - play at any time
Senior Beginner/Improver - play any time except Sunday afternoon Club Tennis or winter Wednesday Club Nights
Young Adult Full memberships - play at any time
Young Adult Beginner/Improver - play any time except Sunday afternoon Club Tennis or winter Wednesday Club Nights
Guest fees
Members may bring guests to play at the club but a guest may play at RLTC a maximum of 4 times per year.
Adult guests pay £6.50 (£10.50 during social tennis sessions)
Junior guests pay £3.50
Find out more about bringing guests or pay the guest fees
To learn more about membership or to organise a trial session at the club, please email Lyndsay