Your Social Tennis Calendar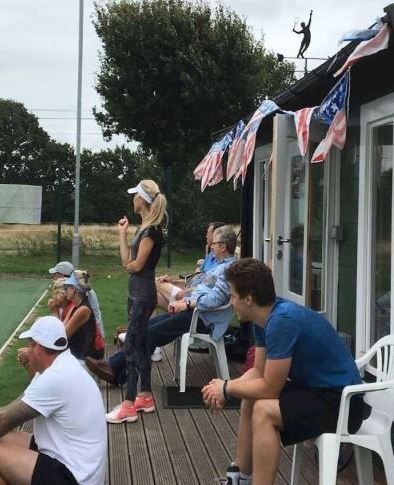 Here are the social tournaments for 2022:
Sunday 3rd April 1pm start:
Handicap Doubles Tournament Social
Come along and kick off the 2022 summer season with a friendly Doubles tournament that is open to all members. We will find you a partner and each match is handicapped so yellow ball players of all standards are welcome to enter. Just bring your racket, and maybe a cake(!), for a fun afternoon of tennis. To enter email [email protected]
Sunday 8th May 1pm start:
Whitbread Cup
Our annual mixed tournament which is aimed at those players who like to play a competitive standard of tennis. This is always a popular event and we hope to attract plenty of entrants. All matches will be played on the day and this tournament you enter with a named partner. To enter email [email protected]
Wednesday 15 June
TopSpin Tennis attending Club Night so members can try out demo rackets
Sunday 10th July – 6am
Wimbledon Breakfast
Our traditional fun start to the Men's Final day at Wimbledon. Having been inspired by watching tennis during Wimbledon fortnight come along for a fun club session. Play starts early but you'll be rewarded by a full English breakfast around 9am. Breakfast will be followed by our usual Sunday Club Morning social tennis.
Wednesday 13 July 0900 - 1600
Ladies Charity Doubles open to players from across the region. This year in aid of Parkinson's UK
Sunday 11 September
Club Finals Day
Sunday 2nd October – 1pm start
End of Season Tournament
The perfect way to round off the season with a friendly Mixed Doubles tournament open to all Club players. This year we are playing a 30-30 format. Normal set of tennis but each game starts at 30-30. Every point counts and lots of matches can be played! To enter email [email protected]