Competition
Club Championships
Sun, 20 Jun 2021 00:00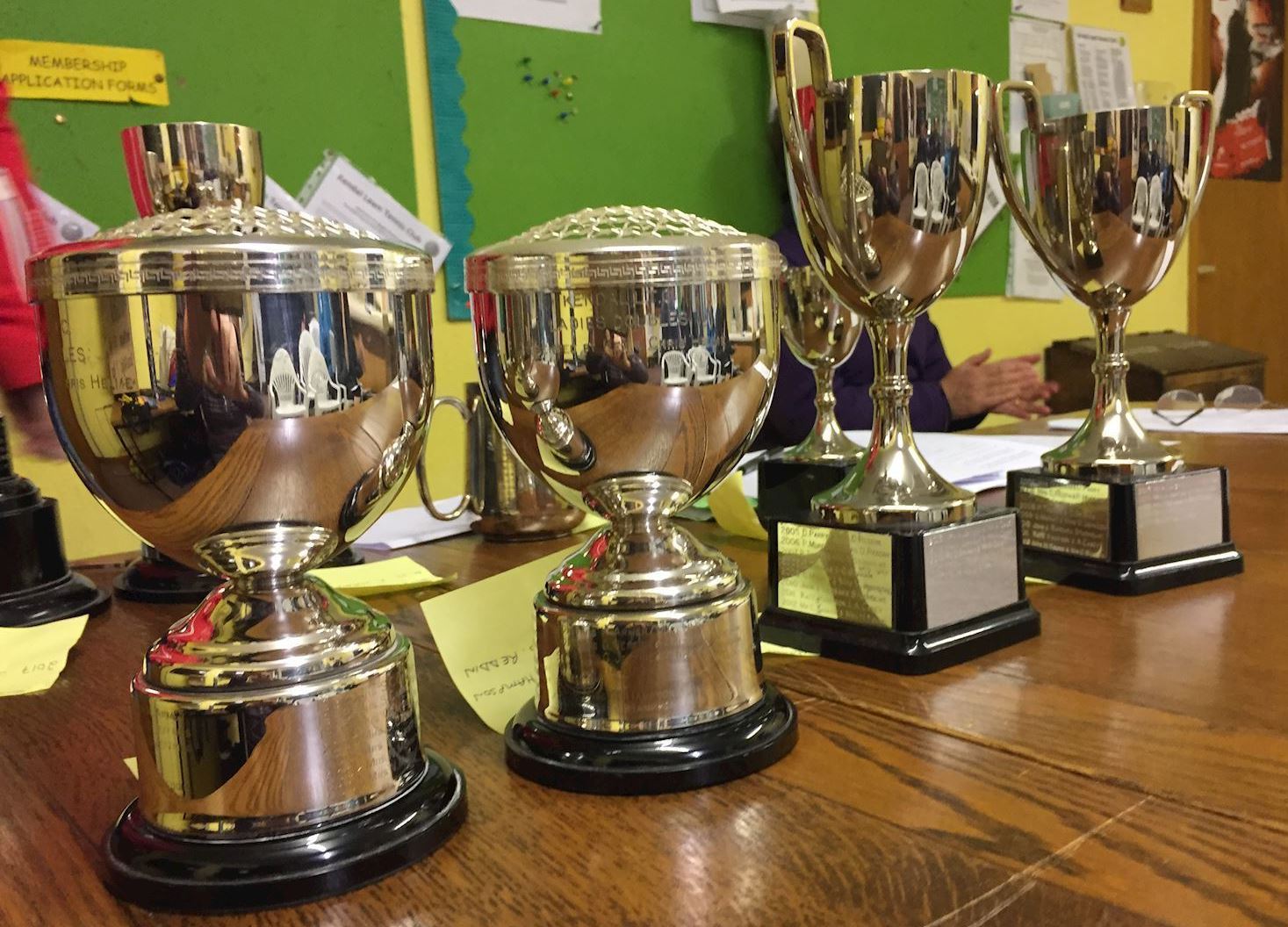 Entries are now open for our 2021 Club Championships and one of these shiny trophies could be sitting on your mantlepiece if you make it through to Finals Day.
There are all the categories you'd expect: Ladies Singles, Ladies Doubles, Mens Singles, Mens Doubles, Mixed Doubles, Womens and Mens Veterans and the Mystery Mixed which is great fun and suitable for beginners and improvers and a good way for new members to get to meet other players. Just stick your name down to enter and doubles pairings are drawn out of a hat…you could end up paired with the best player in the club and find yourself in the final.
Unlike another top notch tennis tournament about to take place down in somewhere called Wimbledon you don't need a world ranking or to battle through qualifiers to enter. Just email Di Reddin: [email protected]
If you fancy playing in the doubles but don't have a partner, mail Di anyway, there may well be other people in the same postion and we'll team you up.
Get your entries ASAP please, we'll be holding the draw in around a week.